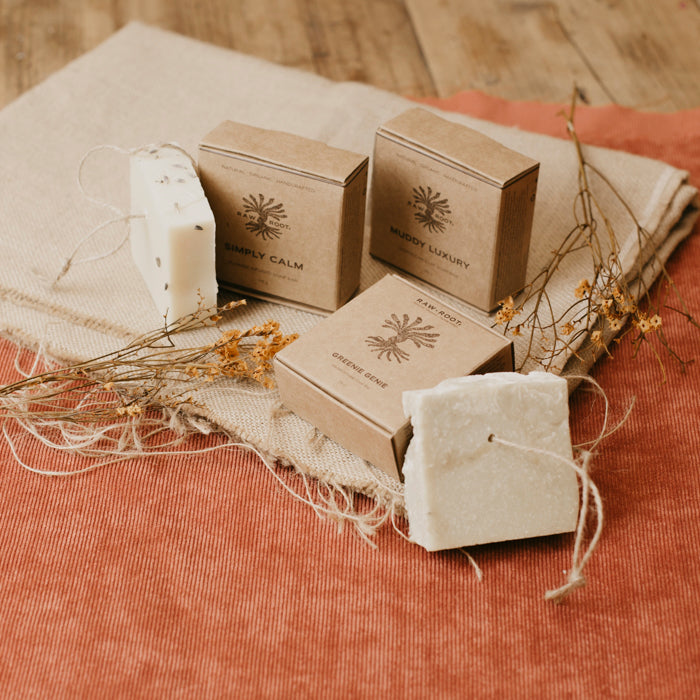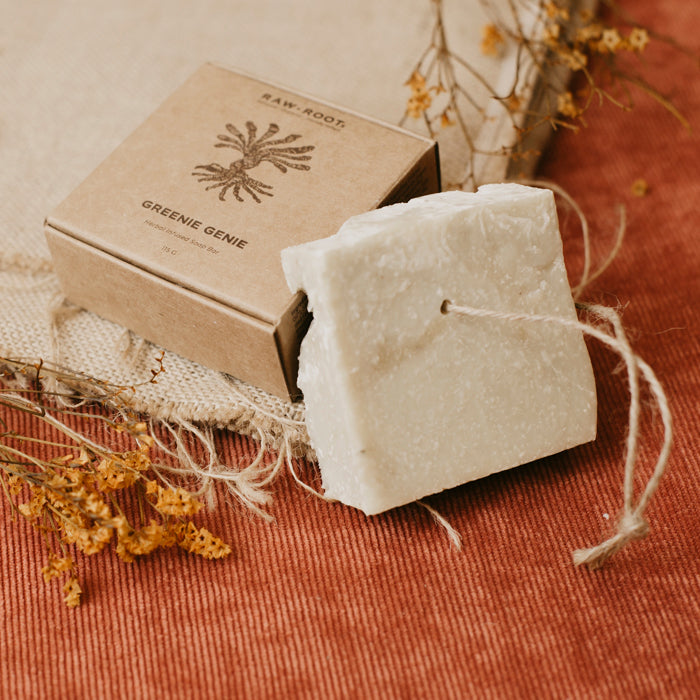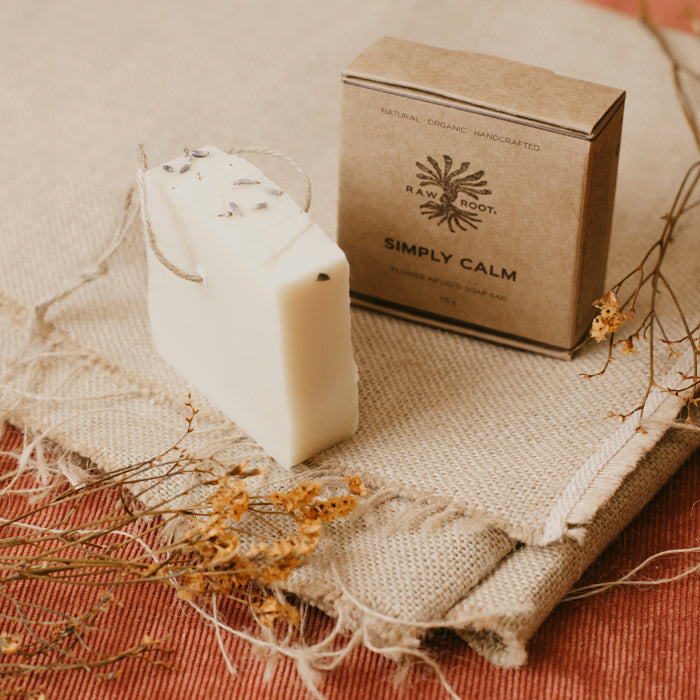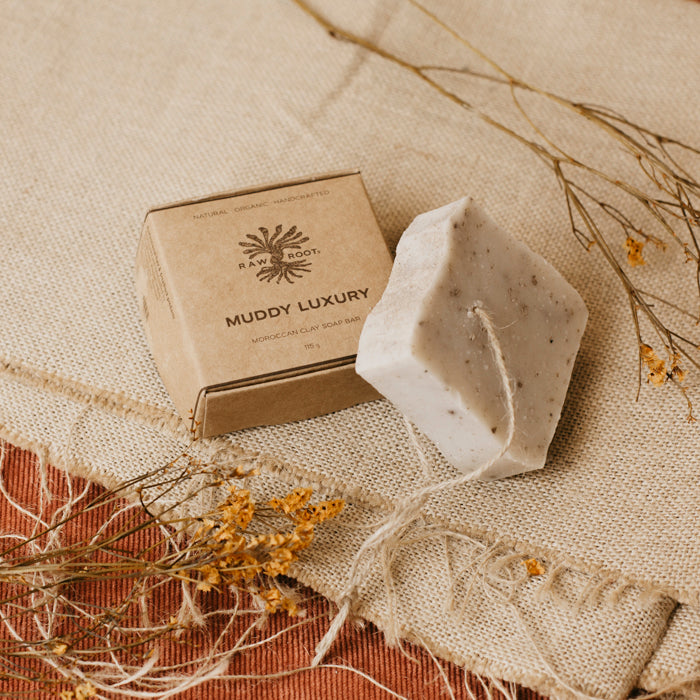 Shampoo for Dreads
Handmade
100% natural plant-based ingredients
Free of harmful substances like Parabens and SLS, as well as PEG (Polyethylene glycol), palm oil and preservatives.
Cleans Dreadlocks wonderfully!
Lovely natural scents!
Muddy Luxury: 
Based on Rasul clay from the Atlas Mountains in Morocco, which cleans naturally and gently.
Greenie Genie:
Himalayan salt provides minerals for the skin and helps tightening and maintain loose hair. The organic essential oils of tea tree, mint and lemongrass refreshes, stimulates the scalp and works purifying, antiseptic, antipruritic and cools the scalp.
Simply Calm:
This shampoo has no added scent, but you can not avoid the smell of pure and natural soap. It is based on organic flower extracts from chamomile, calendula and lavender that has a soothing effect and relieves sensitive and delicate skin. The organic vegetable oils from Coconut, Olive and Avocado provide a creamy foaming shampoo ideal for all hair types.
<p>Handmade 100% natural plant-based ingredients Free of harmful substances like Parabens and SLS, as well as PEG (Polyethylene glycol), palm oil and preservatives.&nbsp;</p><p>&nbsp;</p><p>Available in different scents:&nbsp;</p><p>- Greenie Genie&nbsp;</p><p>- Muddy Luxury&nbsp;</p><p>- Simply Calm&nbsp;</p><p>&nbsp;</p><p>Muddy Luxury ingredients: Sodium Sunflowerseedate (Saponified sunflower oil*), Sodium Cocoate (Saponified coconut oil*), Aqua, Sodium Olivate (Saponified olive oil*), Glycerin*, Moroccan Lava Clay, (Applecider) Vinegar*, Sodium Jojobate (Saponified jojoba oil*), Sodium Cocoa Butterate (Saponified cocoa butter*), Rosmarinus Officinalis Leaf (Rosemary) Oil*, Pelargonium Graveolens Flower (Geranium) Oil*, Helianthus Annuus Seed (Sunflower) Oil*, Cocos Nucifera (Coconut) Oil*, Pogostemon Cablin Leaf (Patchouli) Oil*, Olea Europaea Fruit (Olive) Oil*, Simmondsia Chinensis Seed (Jojoba) Oil*, Theobroma Cacao Seed (Cocoa) Butter*, Citronellol**, Limonene**, Linalool**, Geraniol**, Citral**.&nbsp;</p><p>&nbsp;</p><p>* = Organic ingredients.&nbsp;</p><p>** = Content of essential oil.&nbsp;</p><p>&nbsp;</p><p>Greenie Genie ingredients: Sodium Cocoate (Saponified Coconut Oil*), Sodium Olivate (Saponified Olive Oil*), Aqua, Glycerin, Sodium Castorate (Saponified Castor Oil*), Sodium, (Applecider) Vinegar*, Sodium Neemate (Saponified Neem Oil*), Sodium Chloride (Himalayan Salt), Illite (Green Clay), Mentha Piperita (Peppermint) Oil*, Melaleuca Alternifolia Leaf (Tea Tree) Oil*, Cymbopogon Flexuosus (Lemongrass) Oil*, Urtica Dioica (Nettle) Extract*, Cocos Nucifera (Coconut) Oil*, Olea Europaea Fruit (Olive) Oil*, Ricinus Communis Seed (Castor) Oil*, Helianthus Annuus Seed (Sunflower) Oil*, Rosmarinus Officinalis Leaf (Rosemary) Oil*, Melia Azadirachta Seed (Neem) Oil*, Sodium Sunflowerseedate (Saponified Sunflower Oil*), Limonene**, Linalool**, Geraniol**, Citral**.&nbsp;</p><p>&nbsp;</p><p>* = Organic ingredients.&nbsp;</p><p>** = Content of essential oil.&nbsp;</p><p>&nbsp;</p><p>Simply Calm ingredients: Sodium Cocoate (Saponified Coconut Oil*), Sodium Olivate (Saponified Olive Oil*), Aqua, Sodium Sunflowerseedate (Saponified Sunflower Oil*), Glycerin, Sodium Avocadoate (Saponified Avocado Oil*), (Applecider) Vinegar*, Cocos Nucifera (Coconut) Oil*, Olea Europaea Fruit (Olive) Oil*, Calendula Officinalis (Calendula) Flower Oil*, Chamomilla Recutita (Chamomille) Flower Oil*, Lavandula Angustifolia (Lavender) Oil*, Helianthus Annuus Seed (Sunflower) Oil*, Citrus Paradisi Peel/Seed (Crape) Extract*, Persea Gratissima (Avocado) Oil*, Rosmarinus Officinalis Leaf (Rosemary) Oil*, Ascorbic Acid, Limonene**, Linalool**, Citral**.&nbsp;</p><p>&nbsp;</p><p>* = Organic ingredients.&nbsp;</p><p>** = Content of essential oil.</p>
✓ Always shipped with Track & Trace information
✓ Shipped from the Netherlands

✓ Quality is priority number 1
✓ Average 4,9/5 in reviews
✓ Return period: 30 days