Taking care of your Dreadlocks with products from Dreadshop
For ordering care products for your Dreadlocks, you have come to the right place at Dreadshop!We sell various care products from different brands, such as Dollylocks and RAW ROOTs.

The Dollylocks and RAW ROOTs products have been specially developed for Real Dreads and Synthetic Dreads and contain natural ingredients.Dreadshop offers an extensive collection of care products, where you will always succeed in finding high-quality products.
Care of your Dreads
When you wear Dreads, taking good care of your scalp is very important. In our range you will find various products that you can use for the care of your Dreadlocks or scalp.

Our products from different brands are based on natural ingredients, which are perfect for your dreadlocks.

Order your favorite care products in our webshop and take care of your Dreads and scalp with one of our products!
Use on young and mature Dreadlocks
Locking products for Real Dreads are often difficult to find. It has to be a good product, developed for Real Dreads and preferably also easy to use. For example, we have a great Tightening Gel from Dollylocks for Young Dreads, which helps to make your Dreadlocks compact and firm. In addition, the Tightening Spray is a great and popular product; easy to use and with wonderful scents!

Are your Dreads a bit more mature? Then it's great to use a Tightening Spray for example. This is available from both Dollylocks and RAW ROOTs. There is a wide range of scents, your favorite will undoubtedly be among them.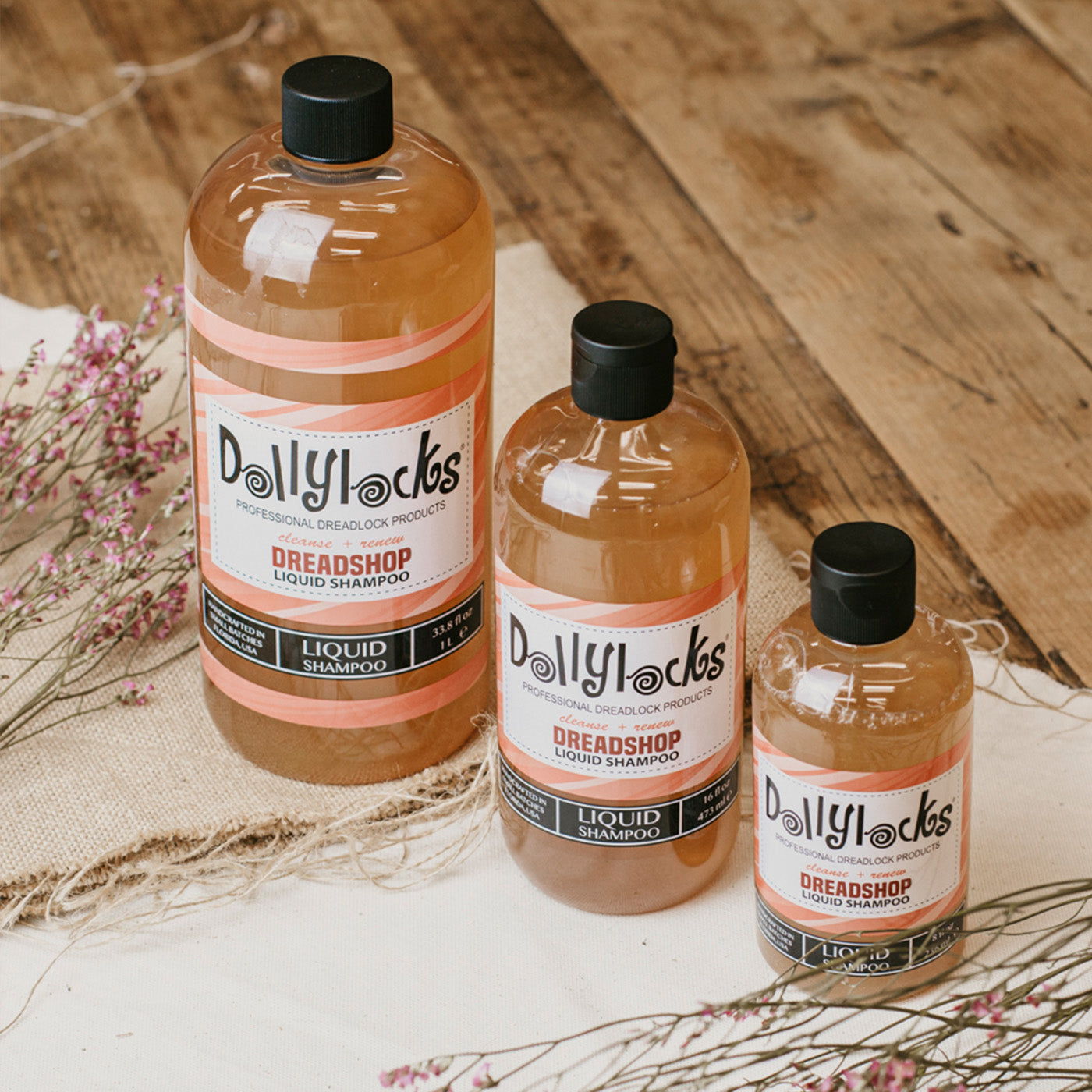 Wash your Dreads with a good shampoo
All our shampoos are specially developed for Real Dreadlocks and Synthetic Dreadlock Extensions. All our shampoos contain natural, nourishing ingredients for optimal care of the scalp.

You can choose from different shampoos for normal to dry hair or oily hair.Every shampoo for Dreadlocks has a different function.

Are you unsure which shampoo suits your hair type? We are happy to help you make your choice! Feel free to contact us at orders@dreadshop.com