Our very first
Advent box
Learn more about us
The team of Dreadshop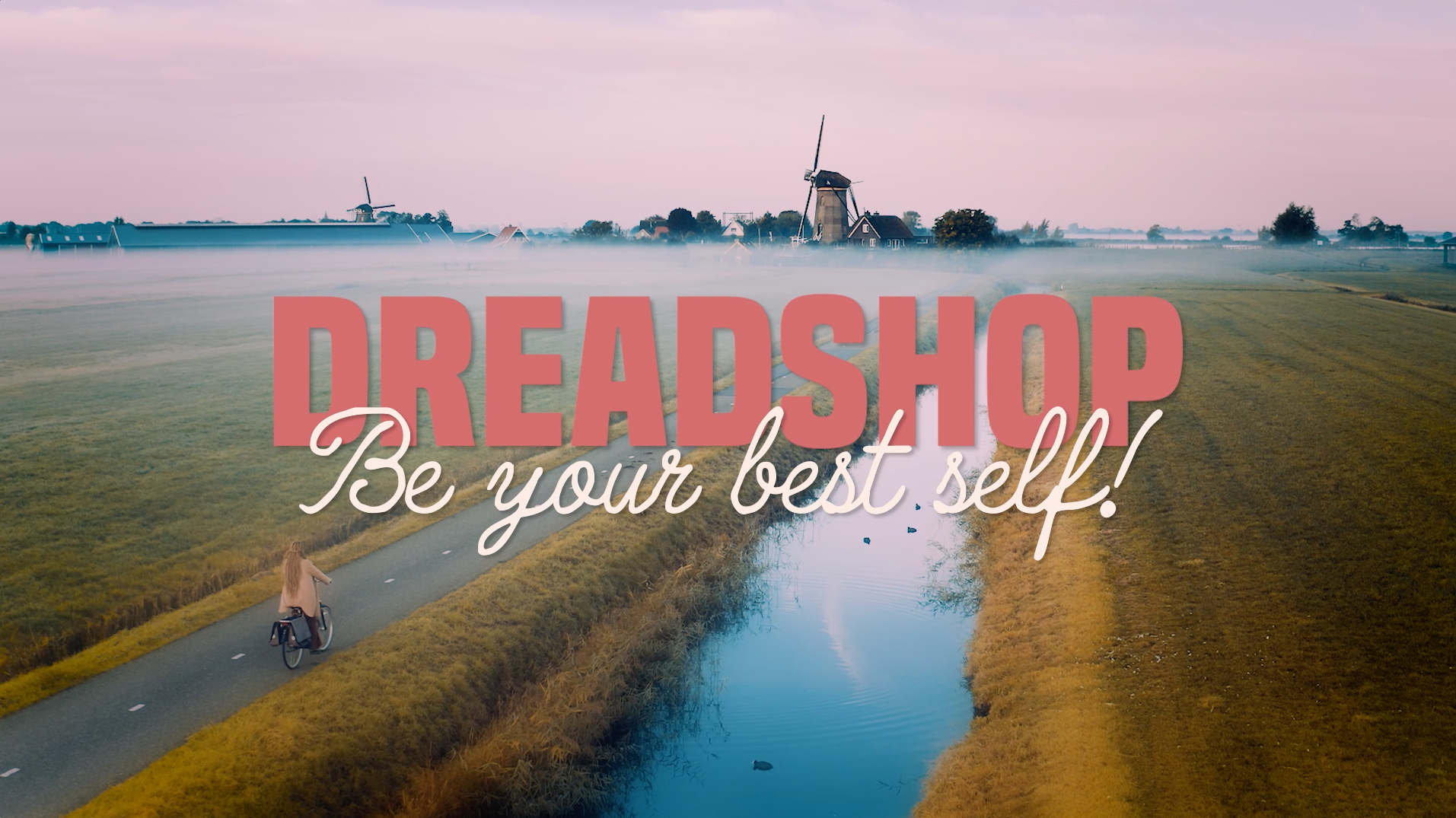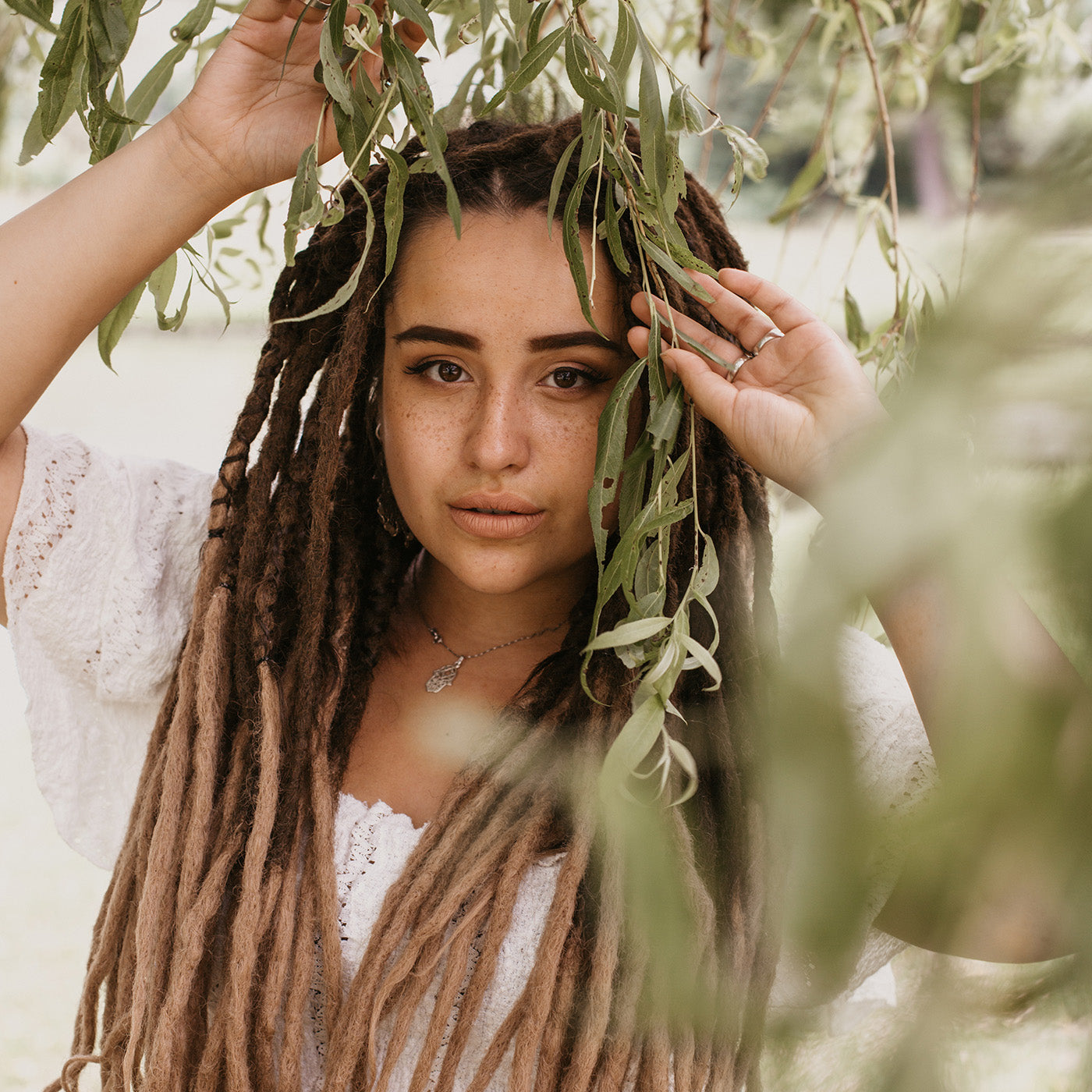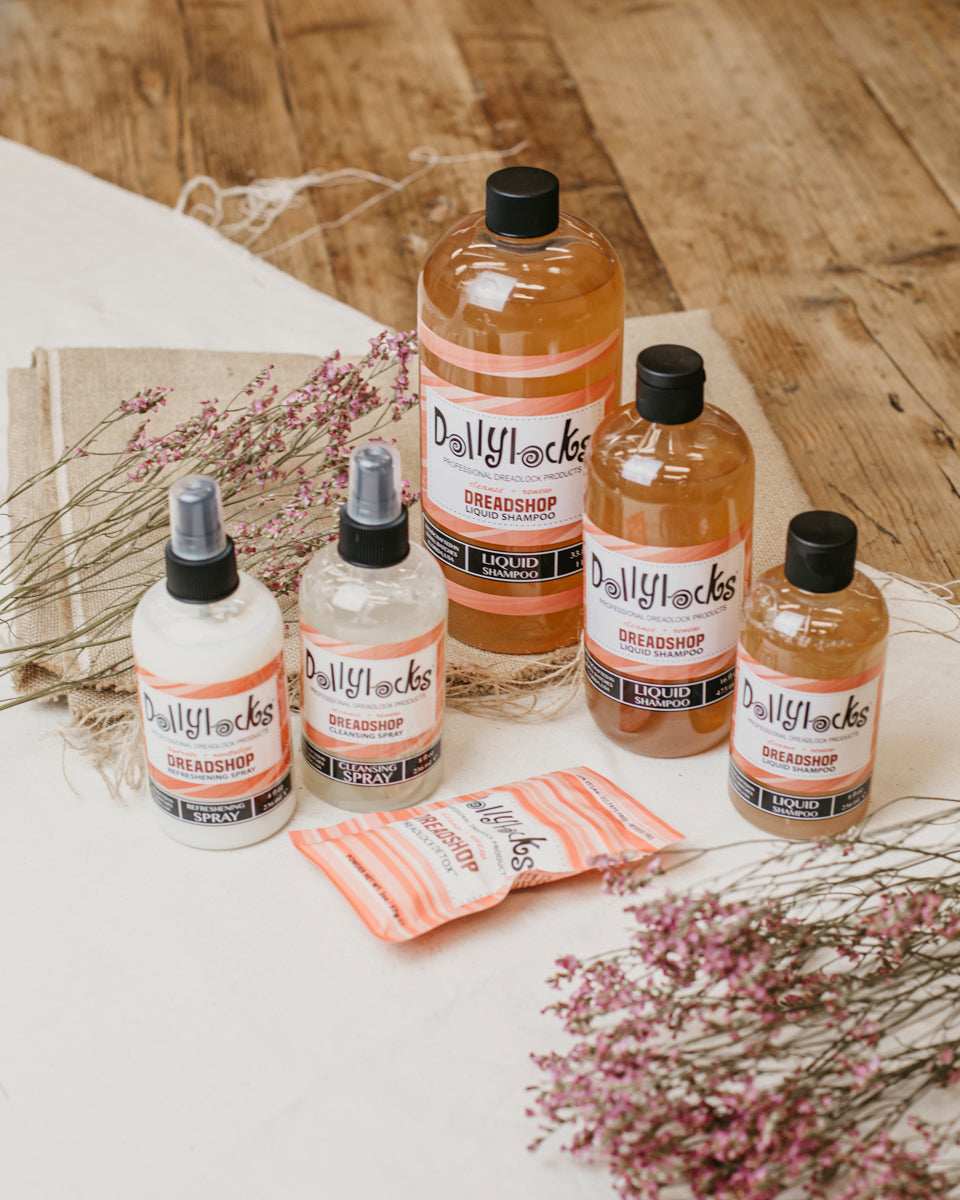 Locks of Love
High quality Dread Extensions
Are you looking for high-quality Dreadlocks? Then you've come to the right place at Dreadshop.com!

Renate's Locks of Love is a Dreadlock of high quality. We use our high quality Henlon Hair in those Dreads. The method we use for making the Dreadlocks us based on 20 years of experience.
The colors used are unique in their kind and all composed by me. No single dread consists of one hair color, but is a mix of different color shades to create a Dreadlock that is as natural as possible.
Lock Care
Care for your Dreadlocks
In addition to Synthetic Dreads, you can find a lot of care products in my webshop for both Synthetic Dreads as well as Real Dreadlocks.
I work closely with worldwide known brands such as Dollylocks and Raw Roots. Their products are manufactured exclusively with natural ingredients, something I find extremely important and great.
Your hair is an investment, Not an expense.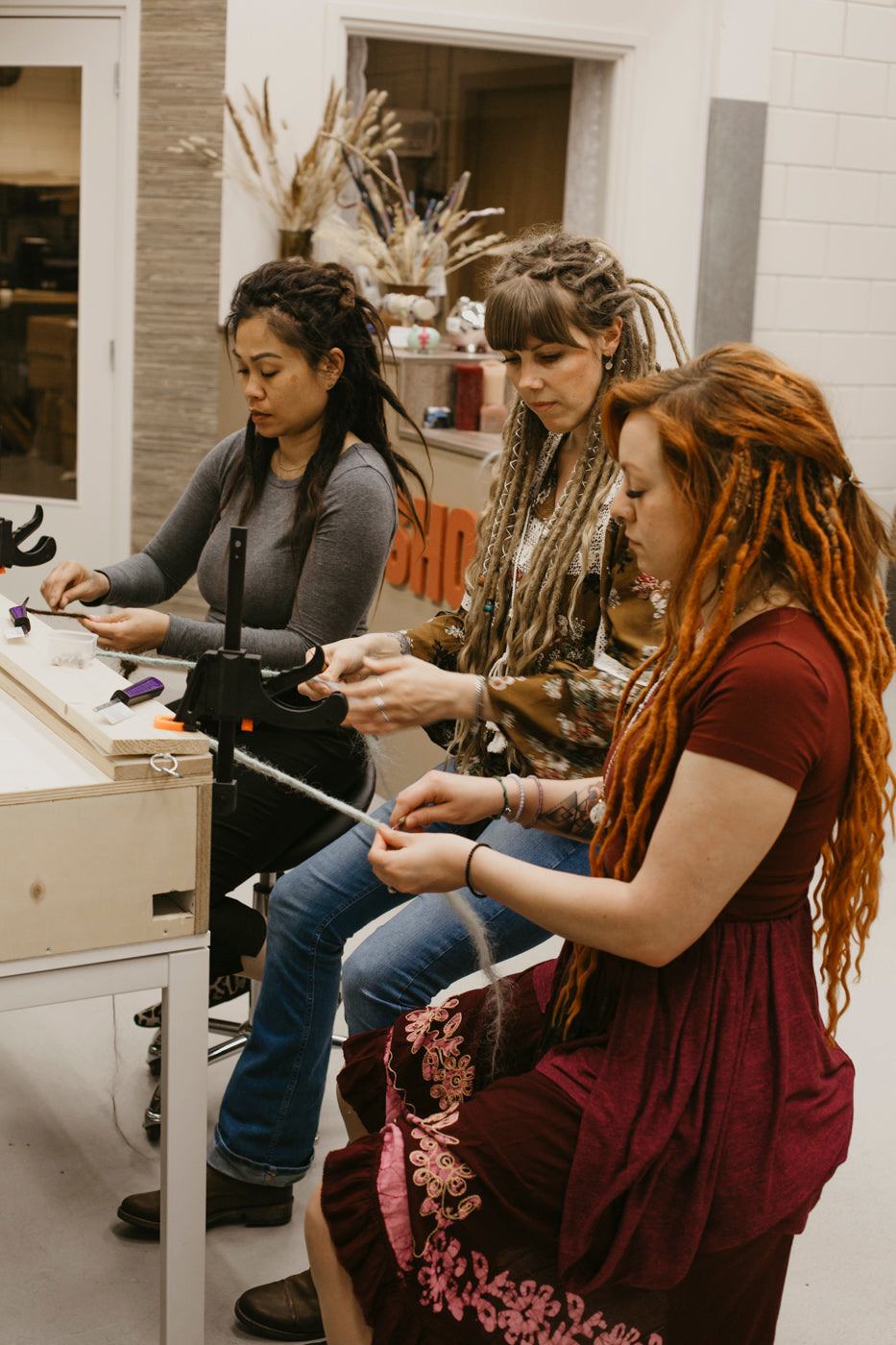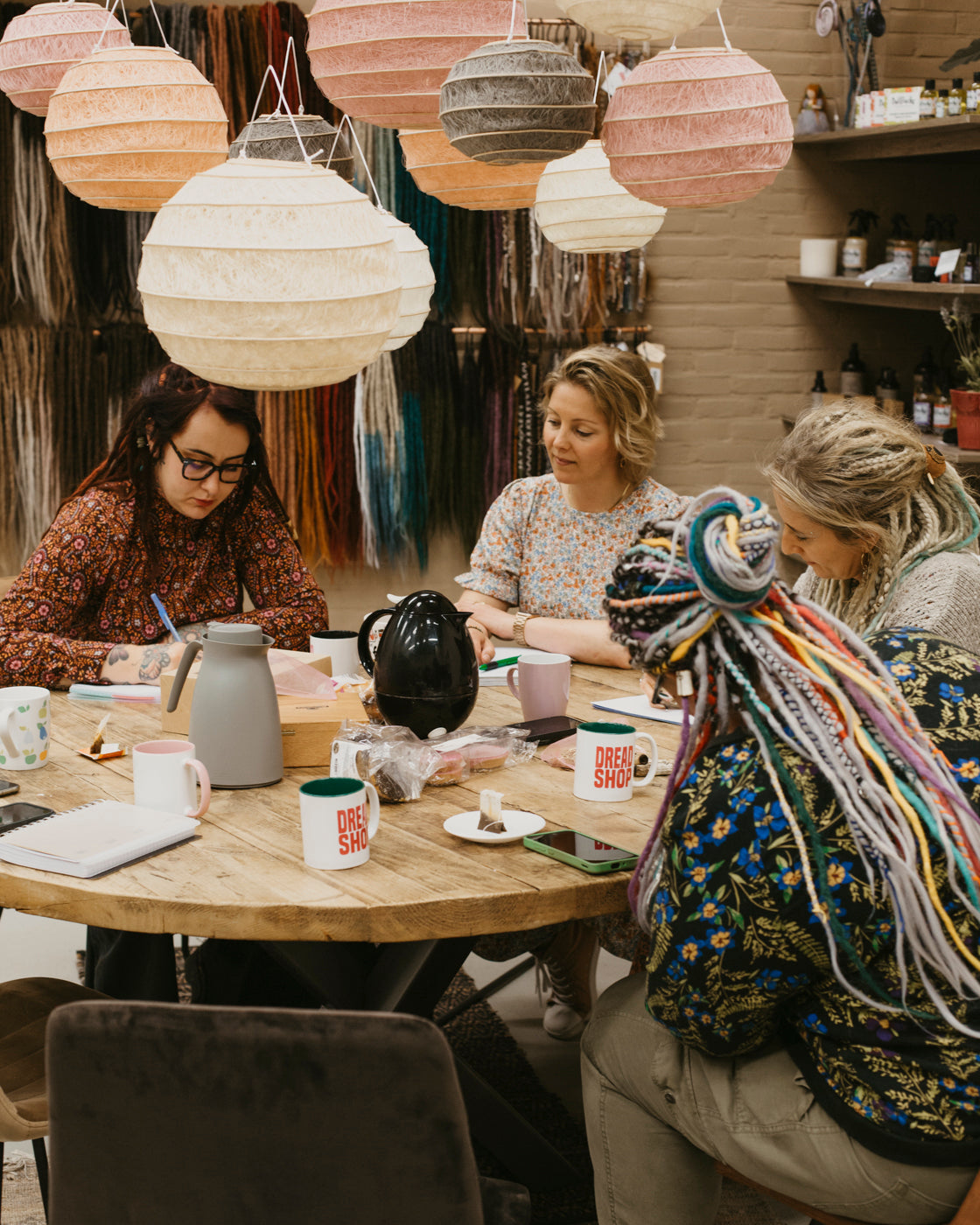 1/2
Online Course to Professional Synthetic Dreadlock Stylist & Real Dreadlock Stylist
In 2019 I developed an online course with which you too can become a Professional Synthetic Dreadlock Stylist. Three years later, the online course to Real Dreadlock Stylist followed. Developments within my company that I've dreamed of for years. In addition, I have a number of smaller courses available for every creative Dread lover. It provides a total range that I am proud of.
Through my online courses I have been busy building a worldwide community for several years now. With and for students who work with Synthetic Dreads and Real Dreads and use our techniques. As a student you will learn to make high-quality Dreadlocks and also to install the Dreadlocks with several professional techniques. This way we can provide clients from all over the world with a great Dreadlook.
2/2
Online cursus tot Professional Synthetic Dreadlock Stylist & Real Dreadlock Stylist
Besides working with Synthetic and Real Dreads, I also teach you the tricks of the trade. How can you use social media? What is the best way to take beautiful pictures? How do you determine your own branding with which you can promote your own work? But also: what is the best way to set up your own successful Salon?
After completing the Professional Synthetic Dreadlock Stylist course and/or the Professional Real Dreadlock Stylist course, you can get started in your Salon!
The course is completely online, so you can always easily organize your own time. That way you can follow the instructional videos whenever it suits you!
Together with my Team I would like to guide you to the top!

-X- Renate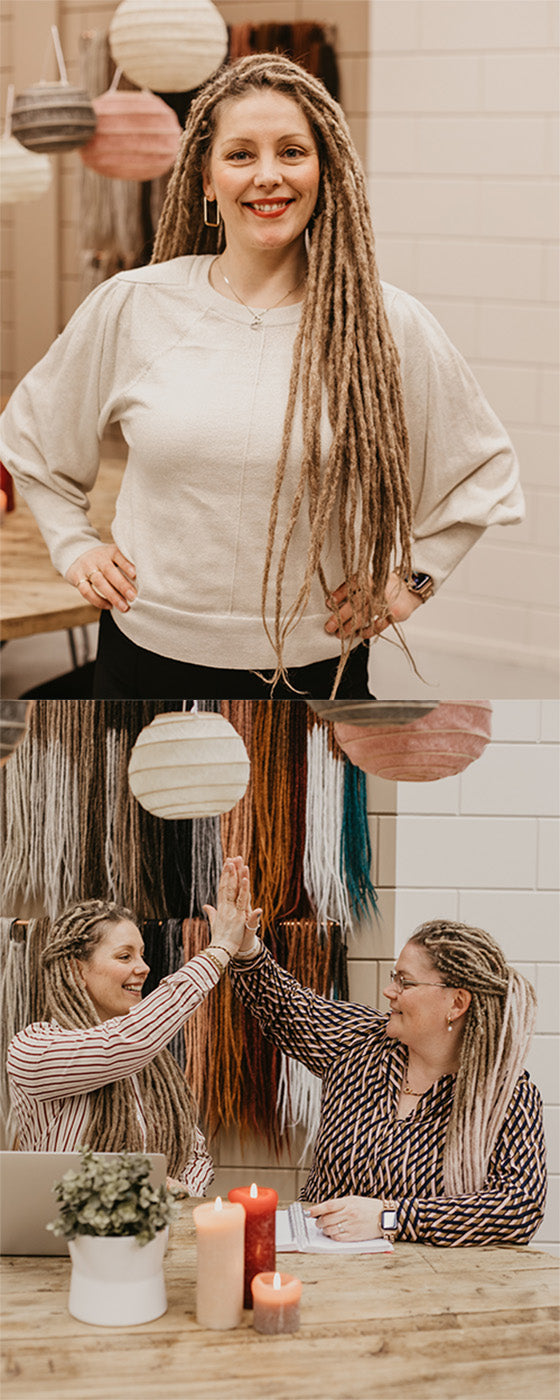 Hii
Meet the Owner
I am Renate, the owner of Dreadshop: the dreadlocks extensions shop, based in The Netherlands. In 2001 I wore synthetic dreads for the first time and I instantly fell in love! Countless times I wore synthetic dreads myself, up until 2016 when I decided to have real dreadlocks made from my own hair. These have now been removed and nowadays I proudly wear my self-developed synthetic dreads: the Renate's Locks of Love!
As someone who owns a business, I am creative, ambitious, passionate about traveling and I strive for perfection. That is why I made a trip to China in 2019 to develop the perfect dreadlock together with my supplier. I wanted to see up close how the dreads are made and under what circumstances this is done, in order to achieve the perfect dreadlock that I had in mind. That is why I was closely involved in the making and producing of Renate's Locks of Love. I dare to say that you will not find dreads like Renate's Locks of Love anywhere else.

Renate's Locks of Love is a very high-quality dreadlock. Because of the material used, but also because of the method with which the dreadlock is made. The colors used are unique and all chosen by me. No dread consists of one hair color, but is a mix of different color tones to create the most natural dreadlock possible. The ombré colors also consist of uniquely mixed color shades. At Dreadshop.com you can order your beautiful styled Dreadlocks in different colors and lengths.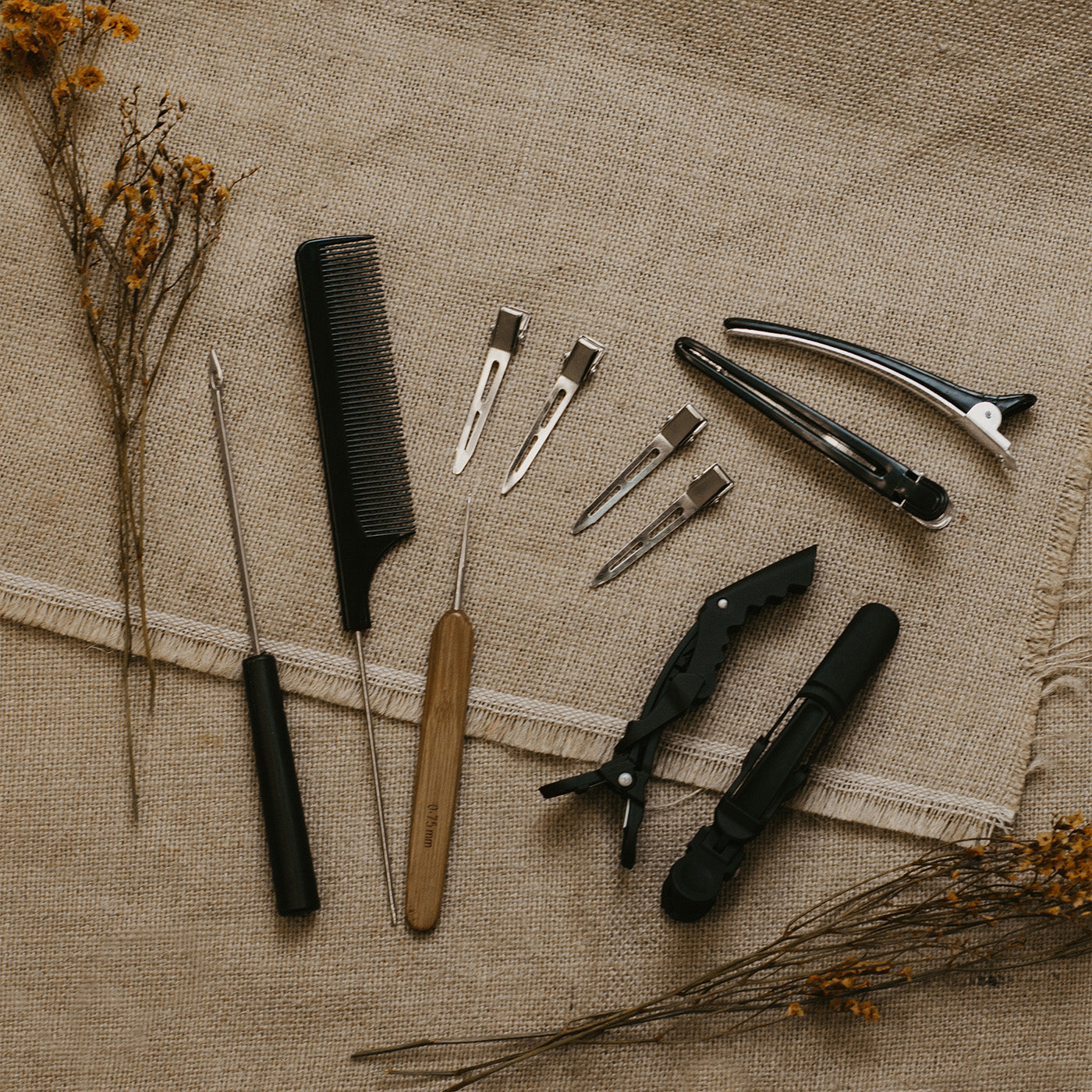 Tools
Tools for installing and making dreads
You will also find all the necessary materials for installing your Dreadlocks in our webshop, such as a pointed comb, elastic bands or a night cap. We have also put together various Dreadkits especially for you. Handy, because when you purchase a Dreadkit, you will receive all the products you need for the proper care of your Dreadlocks in one go.
And are you looking for a nice accessory for your Dreadlocks? At Dreadshop you can choose from beads, hair bands & Dread hats