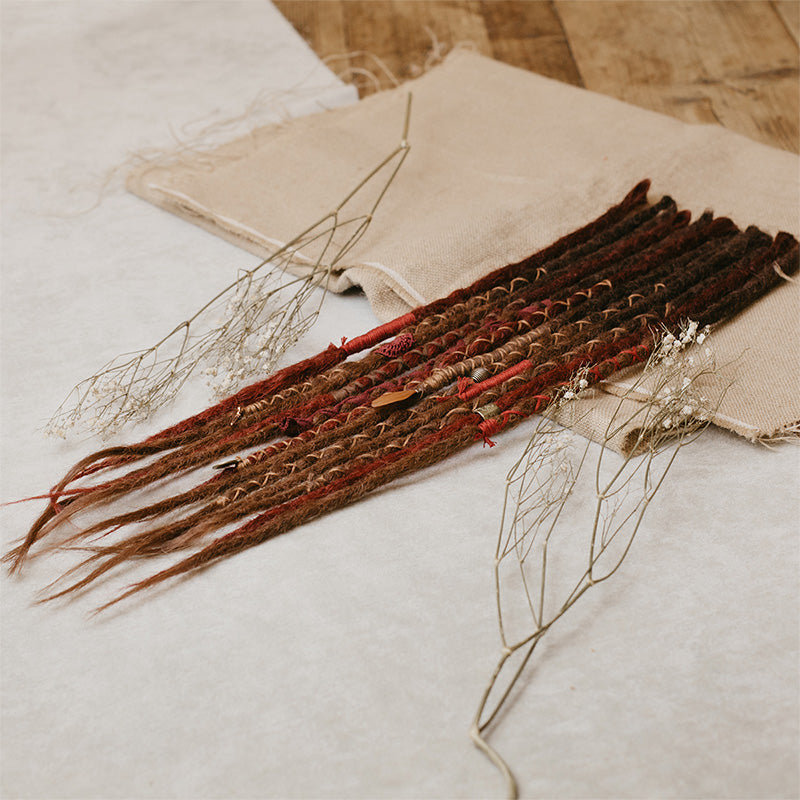 Get creative with Dreadlocks
Are you creative and do you want to decorate your Dreadlocks yourself? You can! In our range you will find, for example, decoration sets, with which you can decorate your Dreads.
You can of course also choose to make your own Accent Set. Choose from one of  the beautiful Renate's Locks of Love colors and choose your favorite decoration set. When you order this you will receive free access to our course in which we show you how to decorate your Dreads yourself.
Create your own Accent Set
Decorate your Synthetic Dreadlock Extensions
Decorate your own Synthetic Dreads with the DIY Accent Sets. You will receive a bundle of several Loc Extensions with decoration in the color of your choice. With the help of our videos you can get creative and decorate your Synthetic Dreads yourself.
An Accent Set is a perfect addition to your Dreadlocks!
You can decorate your Dreads yourself, but it is much more fun and easier if we do this for you! No hassle with looking for the right strings or beads. You don't have to search the internet for the perfect materials for your Dreadlocks. Dreadshop.com offers Accent Sets of beautiful materials and you will find a variety of Accent Sets here.
With a simple click on the button you order a beautiful Accent Set!