Get creative with Dreadlocks
Are you creative and do you want to decorate your Dreadlocks yourself?
You can! In our range you will find, for example, decoration sets, with which you can decorate your Dreads. You can of course also choose to make your own Accent Set. Choose from one of  the beautiful Renate's Locks of Love colors and choose your favorite decoration set. When you order this you will receive free access to our course in which we show you how to decorate your Dreads yourself.
Add an Accent Set to your Synthetic Dreads
You can decorate your Dreads yourself, but it is much more fun and easier if we do this for you! No hassle looking for the right strings or beads. You don't have to scour the internet for the perfect materials for your Dreadlocks. Dreadshop.com offers Accent Sets made of beautiful materials and you will find multiple types of Accent Sets here.
With a simple click on the button you order a beautiful Accent Set!
You can order Dreadlock Extensions online at Dreadshop.com
On the website of Dreadshop.com you will find a wide range of Synthetic Dreadlock Extensions. With the click of a button you can order your favorite colors.
In the range you will find various composite Dreadsets. Hopefully that makes choosing from the different colors a lot easier!
All our Dreadsets contain high-quality Loc Extensions and will last for years! An investment for the long term!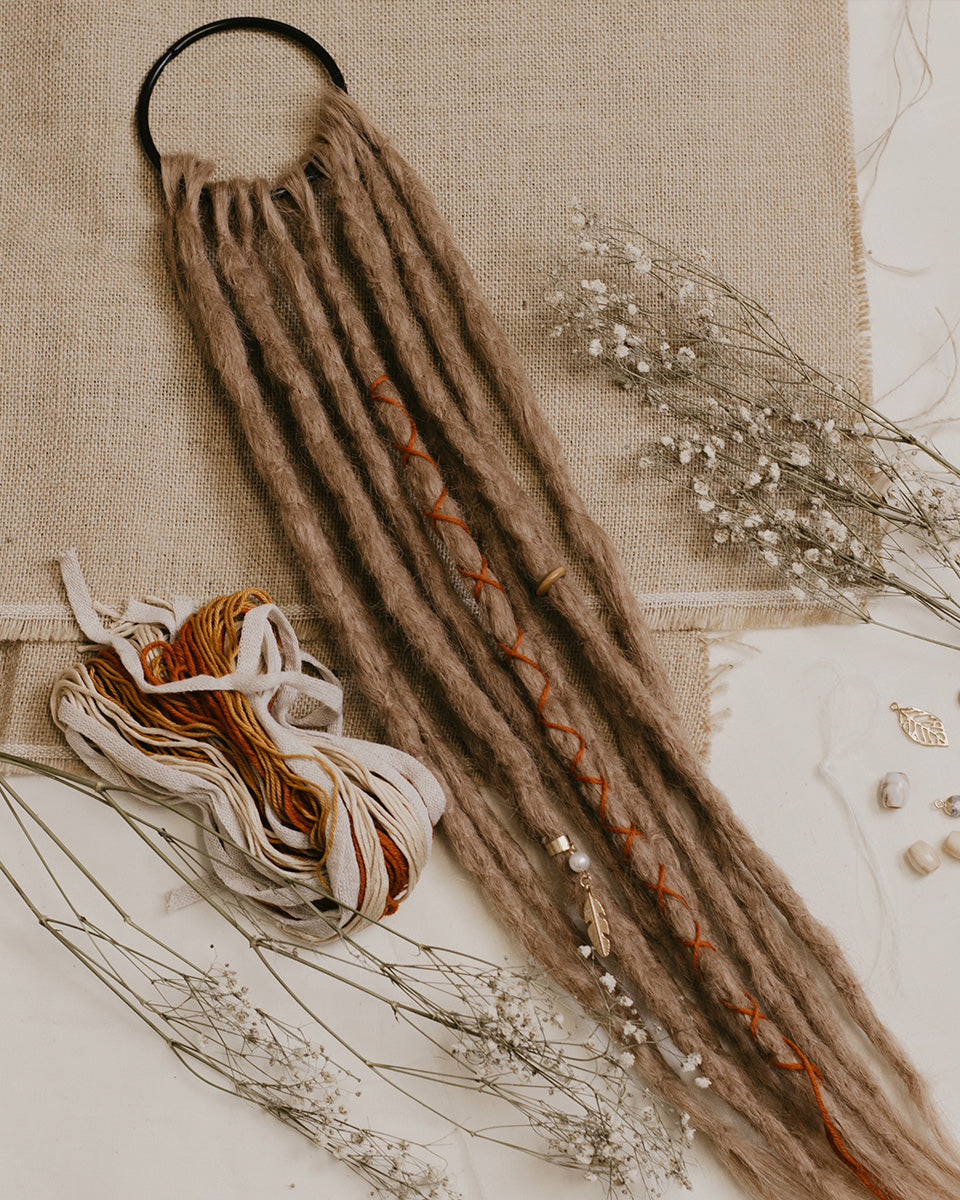 Decorate your Dreadlocks with one of our fun dreadlock accessories!
We see it more and more, the bohemian style. You can also create this with Synthetic Dreadlock extensions. How nice is it to decorate your Dreads with beads, yarn and/or charms!
In our range you will find various DIY packages. In these packages you will receive various yarns, beads and charms with which you can decorate your Synthetic dreads.
There are many different ways to decorate your Dreads, that's why we have developed an online course in which we show you step by step how you can pimp your Dreads yourself. In these videos you will not only find the standard buttons, we really show you different methods to pimp your Dreads. This way you can pimp your dreads differently.
We also show you how to properly attach the beads and charms to your dreads.