You can buy your hair at Dreadshop.com!
Make your own Dreads, Braids, Dutch Braids or another nice Hairstyle!
In our range you will find Synthetic Henlon Hair. There is also a choice of Ombré colors with the Synthetic hair.
Order your favorite color and get creative!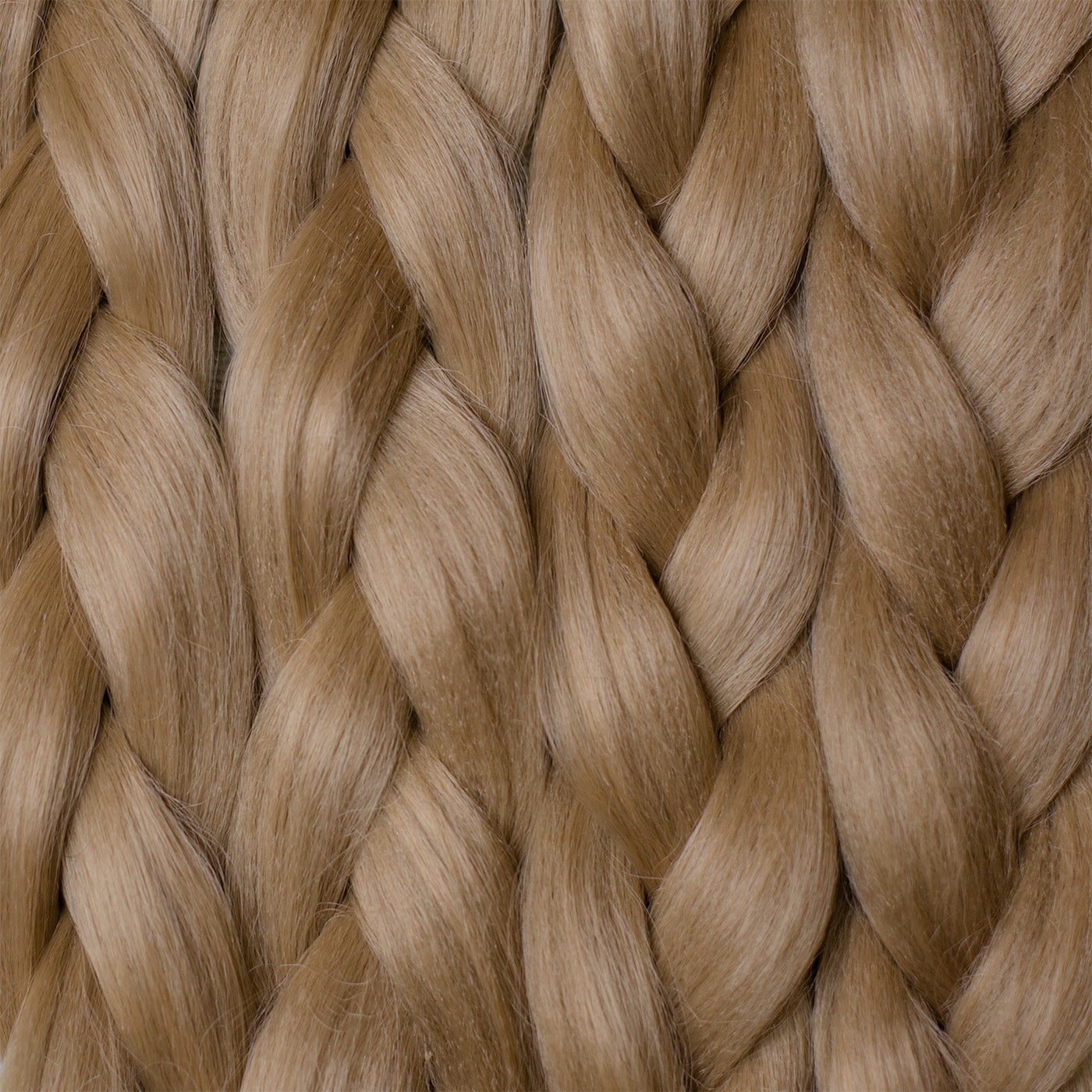 Synthetic Hair without chemical coating
Dreadshop likes to work with Synthetic Henlon Hair of high quality and that is why we have set requirements for the Synthetic Hair that we offer in our range.
Our Henlon Hair does not contain a chemical coating, which we find extremely important.
Our experience is that this chemical coating can irritate your scalp. Don't let that be what you want when you're going to braid this hair!
For this reason, we have had Henlon Hair developed without chemical coating in close consultation with our producer and we have tested it extensively.
Why our Synthetic Hair is the best choice!
We have now reached the point where we have hair of top quality, extensively tested by us and without chemical coating in our range!
Since 2019, we have been in close consultation with our producers to switch to sending synthetic hair without plastic packaging!
This means that your hair will be shipped in a braided tail with only a paper tag attached.
We think it's really cool to be the first in the world to do this!
Make your own Dreads or Braids from Synthetic Hair
What could be more fun than making your own Dreads? There are several techniques you can use to make your own Dreadlocks. By making your own dreads you can determine the thickness of your dreads yourself. You can make Thin Dreads or Thick Dreads. But you can also choose to make short dreads, or very long Dreadlocks.
Order your favorite color with one press of a button!
Dreadshop ships on all working days so that you receive your order as soon as possible!