Human Hair for Dreadlock Extensions
You can buy Human Hair online at Dreadshop.com. In our range you will find the best quality Human Hair. Our Human Hair is extremely well suited for extending your own Dreads, but you can also use it very well to make your own Dreadlock Extensions.
In our range you will find different colors of Human Hair, which you can also mix with each other to develop the desired color.
With the click of a button you can easily order Human Hair.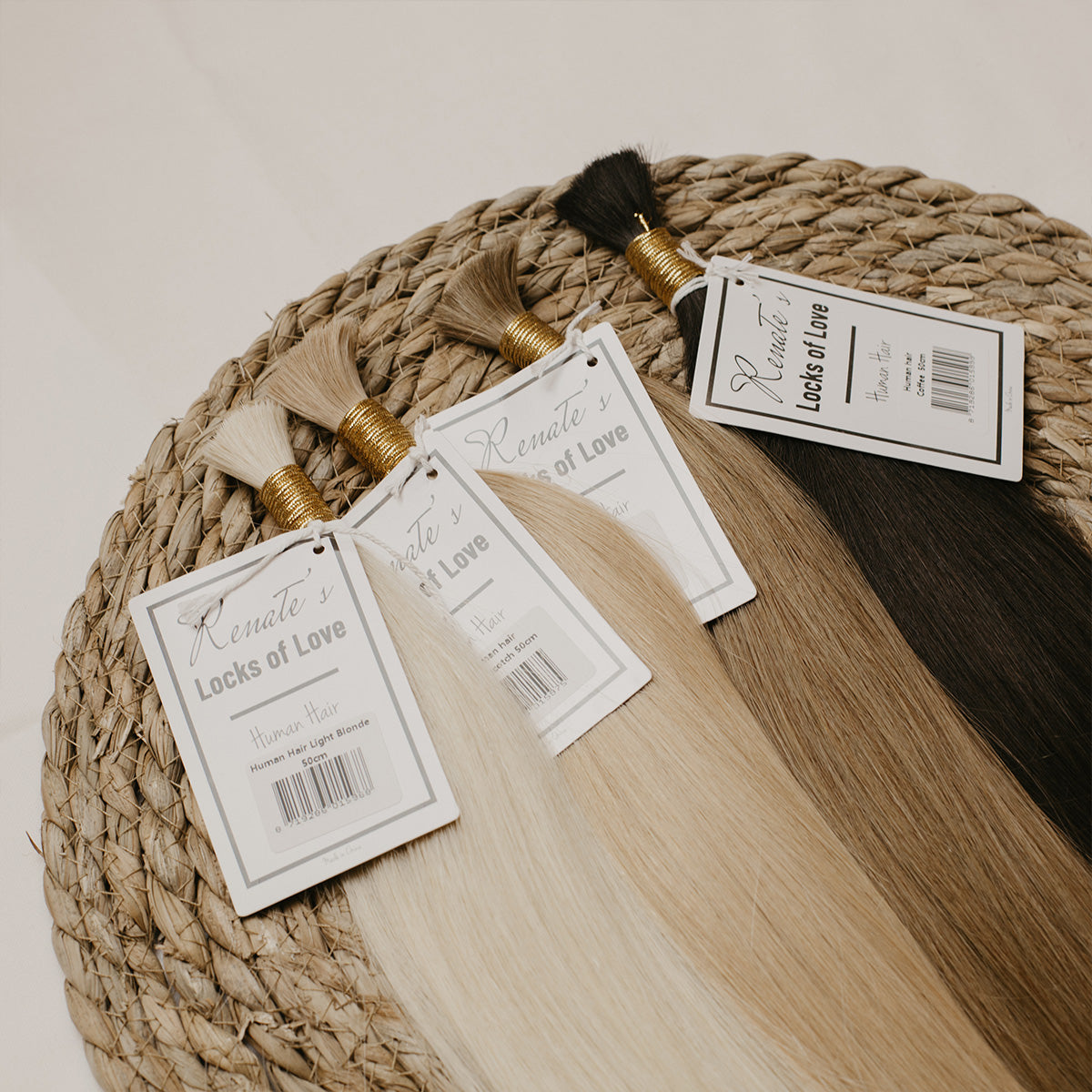 Human Hair available in different natural shades
In many cases, our own hair does not consist of one color, almost everyone has different color pigments in their hair. This sometimes makes a good color choice a bit difficult. For this reason I have chosen to work with as many natural tones as possible. These natural tones go well with many hair colors.
When you are going to use the Human Hair as an extension of your own Dreads, you can also choose to create an ombre effect by choosing a lighter hair color as an extension.
You can dye the Human Hair
The advantage of Human Hair is that you can dye the hair. The easiest way is to dye the Human Hair before you start using it.

Do you want to dye the Human Hair a completely different color? Then choose a very light color Human Hair. We do not recommend bleaching Human Hair.
Human Hair is easy to care for
The Human Hair is easy to care for. You can wash the Human Hair Dreads just like your own Dreadlocks with a special shampoo. These shampoos are well suited for Human Hair and they are 100% vegan.
The Human Hair does not require any pre-treatment and is immediately ready for use.