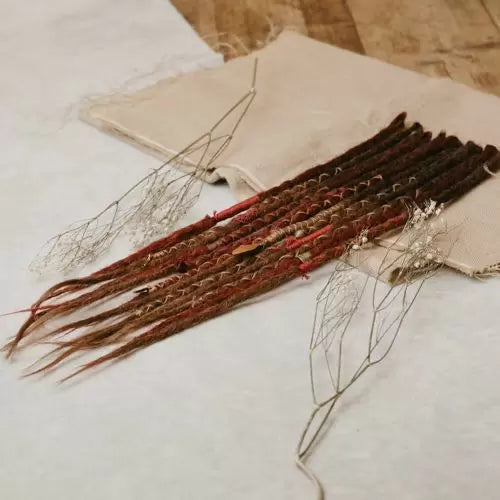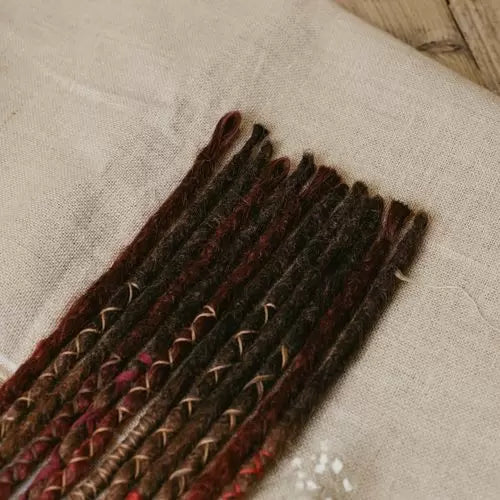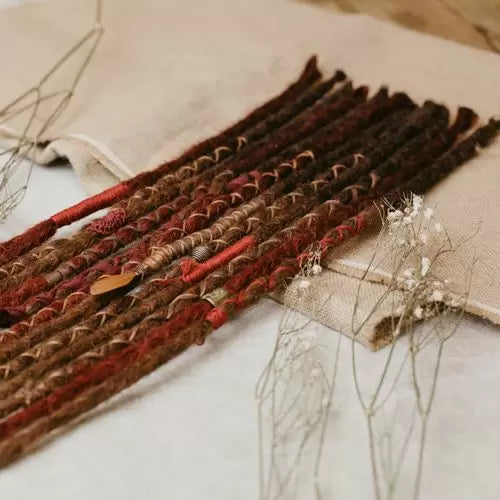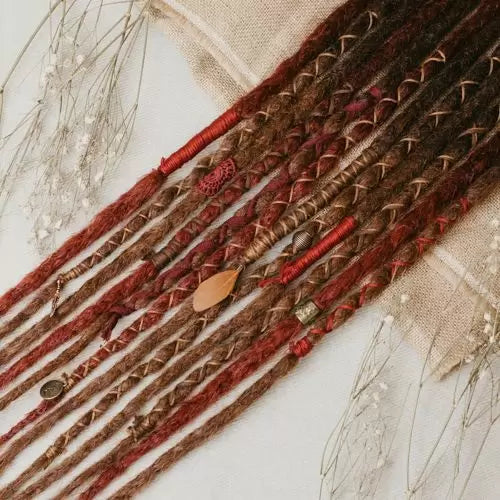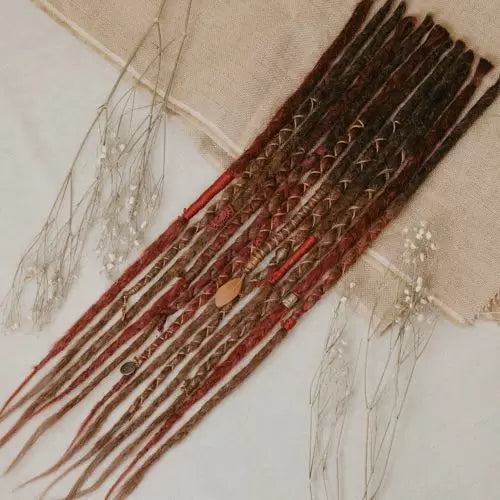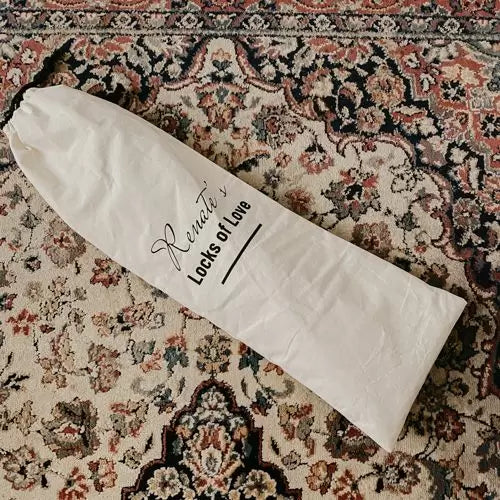 Partial Dreads
What do you get when you let three experienced Dreadheads develop a color? Red Oaky!
In this Accent Set Oaky is used as a warm base, this color was developed by Emilie and Diane. Their goal was clear: to add a warm, natural, ombré color to the Locks of Love line.
Oaky was then combined with the color Maroon, a beautiful, warm, deep red ombré color that was designed by Renate.
These two colors are brought together and decorated by us with beads, yarn and charms. All of high quality.
These Dreads are ideal to wear as Partial Dreads. Of course you can also easily wear them between your Real Dreads to create extra style and volume. Do you prefer to wear them in combination with other Locks of Love? That way they will also provide you with the style that suits you! More information and explanation about this? We have it for you!
You can wash and reuse the Dreads.
Details:
This Accent Set consists of 12 Single Ended Dreadlocks.
All our Dreads are made of high quality Henlon hair without chemical coating.
You will also receive a beautiful Storage Bag, which is super handy when you are not wearing your Locks of Love for a while. You can easily store your Dreads in this Storage Bag and in doing so you also keep your Synthetic Dreads dust-free.
All our Accent Sets are limited editions, so this set is only available for a limited time.
It is also possible to have this Accent Set installed in our Salon.
To inspire you we have created this Accent Set for you. You will receive this complete set of Dreads, decorated with yarn, beads and or charms.

This Accent Set contains 12 Single Ended Dreadlocks.

This Accent Set is custom made. Please note that the preordered Accent Sets can't be shipped out the same day. We need 4 to 7 days to create your beautiful Set.
Synthetic Dreads can be worn for about 2 months.
Proper care of your scalp is very pleasant and important when you wear Synthetic Dreads, because then you will enjoy your Dreads even more!

You will need a:
- Cleansing Spray
- Refreshening Spray

Have fun with your Dreads!
✓ Always shipped with Track & Trace information
✓ Shipped from the Netherlands

✓ Quality is priority number 1
✓ Average 4,9/5 in reviews
✓ Return period: 30 days