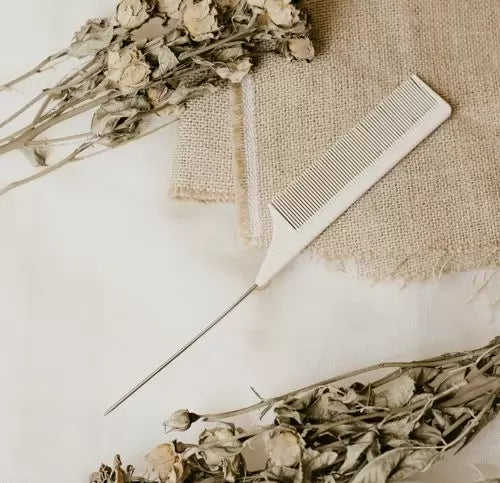 Dollylocks Antimicrobial Silkcomb - Pro 50 Comb
Sort:
Tools for Real Dreads
Only 10 units left
This comb from Dollylocks is especially developed for creating or maintaining Real Dreadlocks.
The comb is made with a special molding technique which results in finely polished, seamless teeth. Because of this the comb will glide effortlessly through your hair.
The comb has a fine tooth pattern and is therefore perfect for backcombing hair.
With the metal tail of the comb you can easily make sections to divide your Dreadlocks in equal parts.
Especially developed for:
- creating Real Dreadlocks
- maintaining Real Dreadlocks

The comb has a fine tooth pattern.
✓ Always shipped with Track & Trace information
✓ Shipped from the Netherlands

✓ Quality is priority number 1
✓ Average 4,8/5 in reviews
✓ Return period: 30 days