Different crochet hooks for Dreads
Installing and maintaining Dreadlocks is usually done with the crochet hook. In our range you will find different crochet hooks. For example, we have a 0.75 mm crochet hook that is perfect for maintaining your Real Dreads.
Do you want to extend your Dreads with Human Hair or Synthetic Hair? Then choose a 1.25 mm crochet hook.
Are you going to make Real Dreads? Then choose our double or tripe crochet hook for a faster result.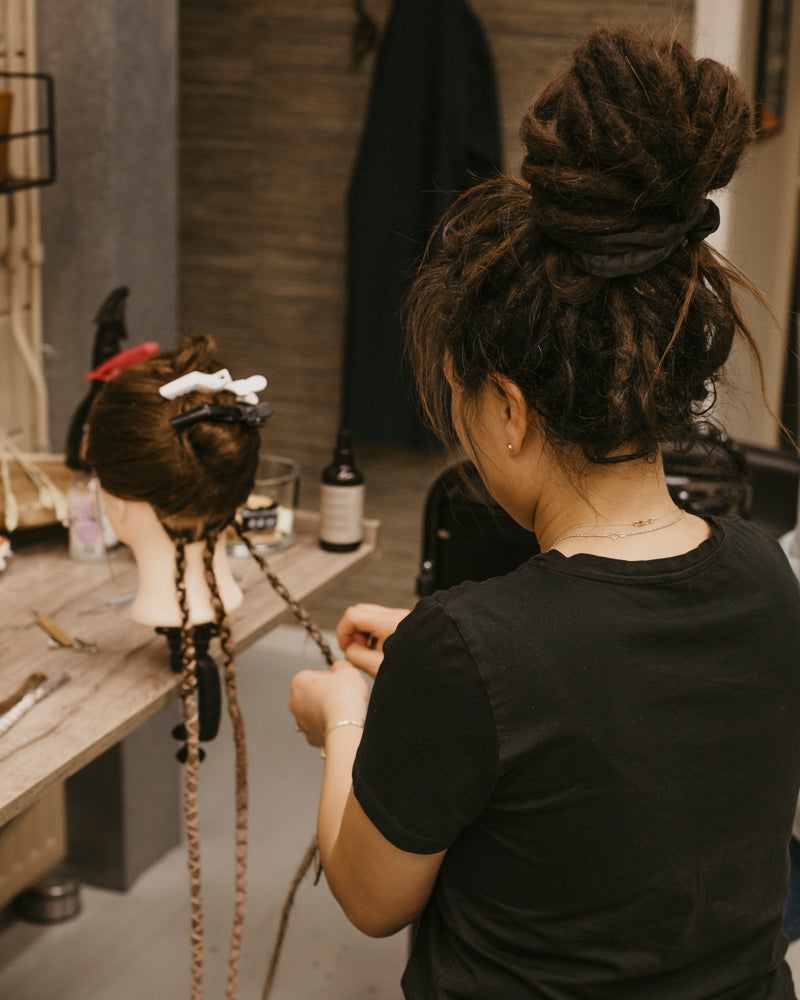 Affordable quality
Nowadays we all want everything we paid for to be worth our money and be good quality. We are happy to pay a little extra for better and higher quality. At Dreadshop we try to think as much as possible in terms of price and quality, Dreadshop products are of high quality and are extensively tested. Ease of use is carefully considered, but we of course also look at the quality of our materials.
How can I maintain my Dreadlocks myself?
There is a lot of information on the internet that you can use to maintain your Dreadlocks.
Unfortunately, we see with many of our customers that this is not enough information to optimally maintain Dreads. As a result, the Dreadlocks don't develop as they should.
That is why we have bundled our knowledge and experience and developed an online course in which we show you step by step and explain how to update your Real Dreads.
In this course (English spoken) we explain the different Dread Tools you need to maintain your Dreads. We will explain which Tool to use for what and we will show you exactly how to use the Tool to maintain your Dreadlocks.
We will give you information about getting rid of loose hair in your regrowth or on your Dreads, but also about maintaining your regrowth, for example.
We will also show you how to get rid of loops and bumps properly.
With all this information you can maintain your Dreadlocks yourself!