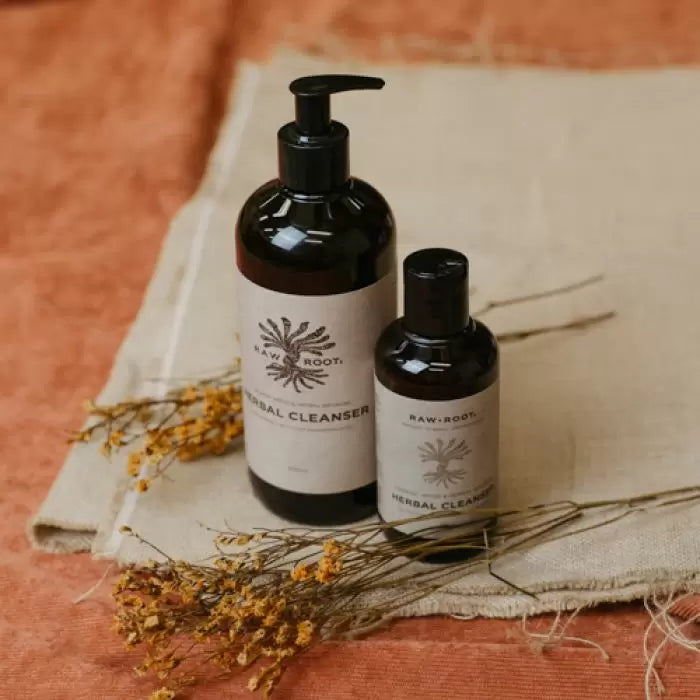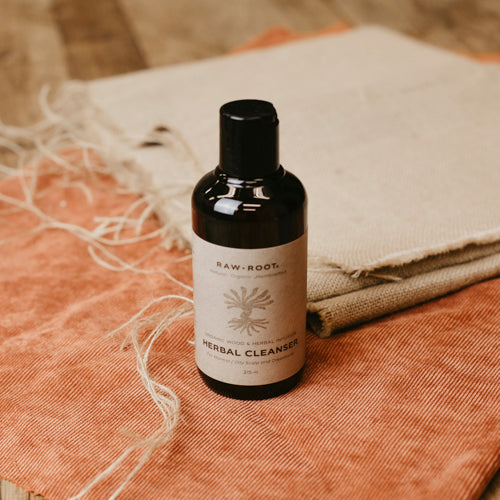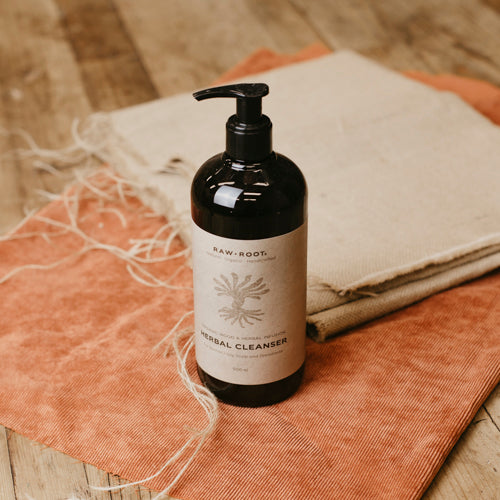 RAW ROOTs Herbal Cleanser Dreadlock Shampoo
Dreadlock shampoo for new Dreads
Keeps dreadlocks and scalp clean
PH neutralizes the scalp
Minimizes overproduction of fat
Relieves itching and discomfort
Removes accumulation / Residue
Antiseptic and counteracts fungi and bacteria
RAW ROOTs Herbal Cleanser Dreadlock shampoo is recommended for normal – oily hair, and excellent for new dreadlocks.
Stimulates the scalp and prevents/relieves itching, dandruff and other scalp problems. Your dreadlocks will be kept naturally healthy, tight and clean.
NEW IN: The Herbal Cleanser now comes in a 1000 ml Refillable bag so you don't have to buy new plastic bottles every time you run out! 
<p>- PH neutralizes the scalp&nbsp;</p><p>- Minimizes overproduction of fat&nbsp;</p><p>- Relieves itching and discomfort&nbsp;</p><p>- Removes accumulation / Residue&nbsp;</p><p>- Antiseptic and counteracts fungi and bacteria&nbsp;</p><p>&nbsp;</p><p>Available in different sizes: - 6.7 FL OZ / 200 ml - 16.9 FL OZ / 500 ml Ingredients: Aqua, Lauryl Glucoside (Sugar-derived), Enterococcus Faecium/Lactobacillus/Salix Purpurea (Willow) Bark*/Leaf/Stem/Wood/Ascorbic Acid/Gluconolactone Ferment Extract Filtrate, Cocamidopropyl Betaine, Decyl Glucoside (Sugar-derived), Melaleuca Alternifolia Leaf (Tea Tree) Oil*, Mentha Piperita (Peppermint) Oil*, Urtica Dioica (Nettle) Extract*, Cedrus Atlantica (Cedar) Wood Oil*, Salvia Officinalis (Salvia) Extract*, Achillea Millefolium (Yarrow) Extract*, (Applecider) Vinegar*, Sodium Benzoate, Sodium Chloride, Citric Acid, Gluconolactone, Ascorbic Acid, Potassium Sorbate, Limonene**.&nbsp;</p><p>&nbsp;</p><p>*Organic&nbsp;</p><p>**Content of essential oil Free from sulphates, parabens, sls'er, artificial fragrances and colors, petrochemicals, formaldehyde, mineral oils, palm oil and phenoxyethanol, PEG, pentyleneglycol</p>
✓ Always shipped with Track & Trace information
✓ Shipped from the Netherlands

✓ Quality is priority number 1
✓ Average 4,9/5 in reviews
✓ Return period: 30 days