Buy Dread beads
Are you looking for beautiful, high-quality beads for your Dreadlocks? At Dreadshop.com you will find different types of beads for your Dreads! Wooden beads, Metal beads or beads made of leather, make your choice! Do you find it difficult to determine whether the beads fit around your Dreads? For each bead you will find the sizes of the bead and the hole size in the description of the text.
You can very easily order different beads online in our webshop.
Unique Dread beads
In our range you will often find more exclusive beads. For example, we have beautiful handmade beads in our range. These beads are specially made for Dreadshop.
We also have various wooden beads in our range that are made from special, European wood.
You can buy Dread beads at Dreadshop.com
You can buy your favorite beads online at Dreadshop.com. Choose your beads and with a few clicks of a button they are ordered. We will of course ship your order as soon as possible!
Of course we regularly try to add beautiful, new beads to the range!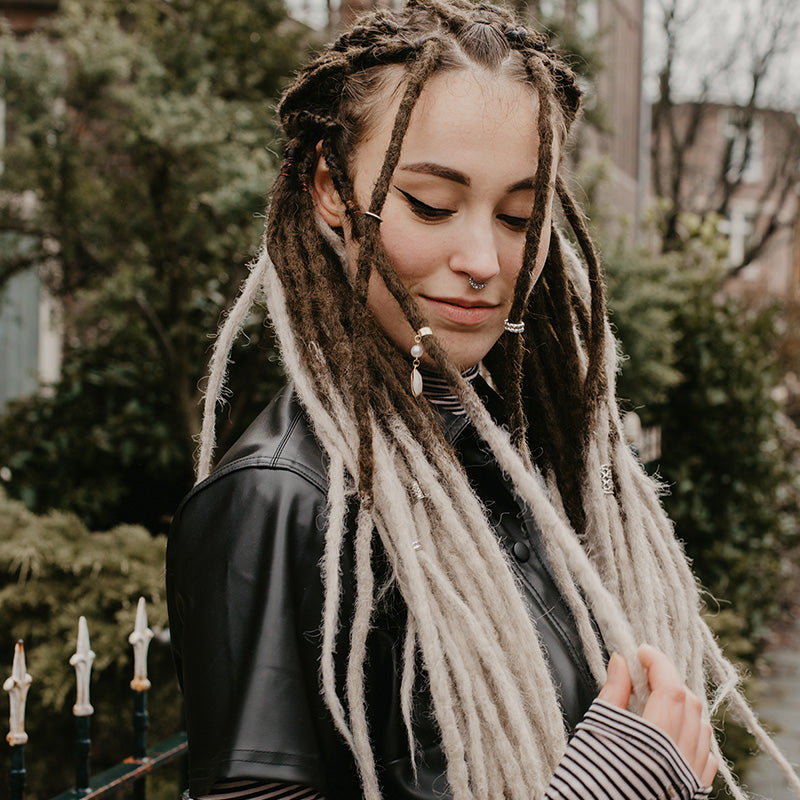 Variety in your Dreadlock Extensions
The beads from our range are easy to slide around your Dreads. This makes it easy to alternate in beads. Mix and match your beads with your outfit. In our range you will find many different colors of beads.
Or choose one of the mixed set of beads, in this set you will receive different beads. Super fun to pimp your Dreads!