Headwear for Dreads
Different types of clothing also involve different types of headwear. What could be more fun to combine your Dreadlock Headwear with your clothes ?! That is why you will find accessories in different colors or in different designs in our range.
Mix and Match in your favorite style.
Add some beautiful beads and your look is complete!
Order your headwear in our webshop.
Headwear for your Dreads in different materials
Variation is important to us and that is why you can find different types of headwear in our range. Besides that it is nice to change your look with Headwear, it is also nice to wear Headwear made of different material.
All Headwear in our range is suitable for all types of Dreadlocks, such as Synthetic Dreads, Real Dreads, Wool Dreads or Human Hair Dreads.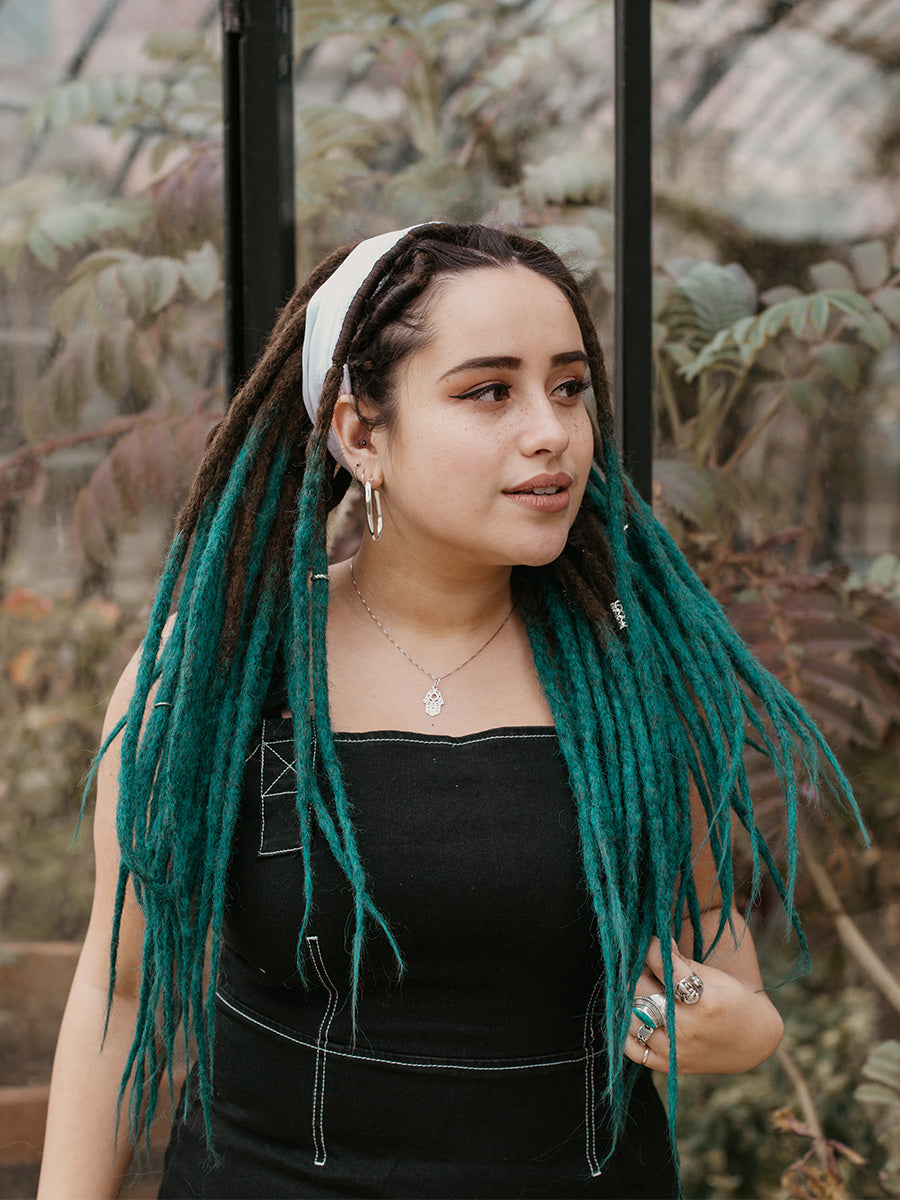 Dreadlock Headwear for all thicknesses of Dreadlocks
It doesn't matter whether you have thin dreads or thick dreads, our Headwear is made for a lot of volume. Everyone can succeed at our webshop. You will find a varied selection in different styles.
Did you accidentally choose the wrong color? Then you can of course return the products.