Dreadshop's own brand
Dreadshop is the company where you can find many products for Synthetic Dreads or for your Real Dreadlocks. Dreadshop has developed a number of merchandise products! Nice to give as a gift, but also nice to use yourself!
Will you soon be drinking a cup of tea or coffee from one of our Dreadshop mugs? Or will you be using our Storage/linen bag to store your Dreads or Dread stuff?
In this category you can find all our merchandise!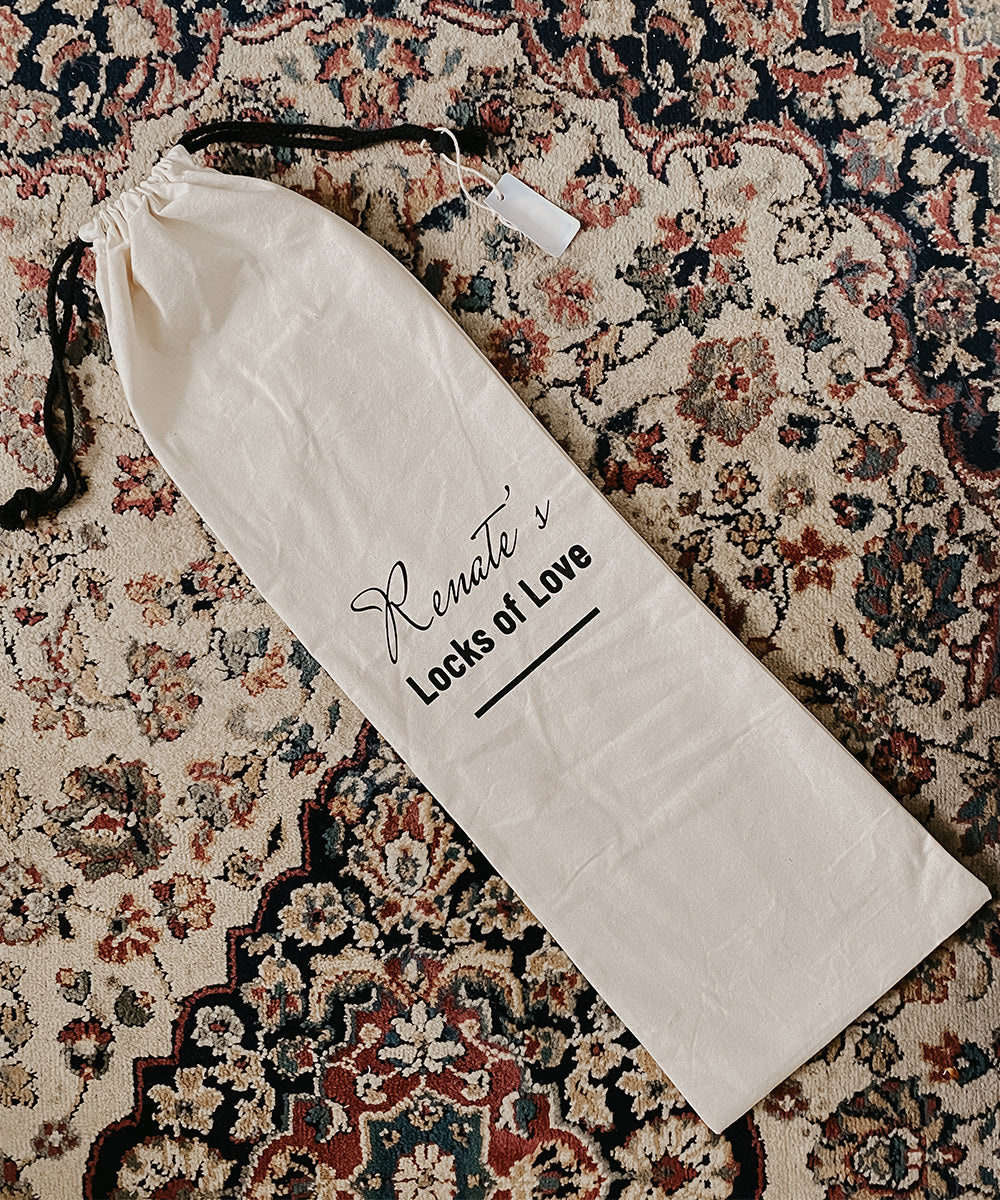 Renate's Locks of Love Storage Bag
Are your Dreads and accessories scattered everywhere throughout your wardrobe? Then store them in this stylish Storage Bag!
Especially for you I have developed a Storage Bag for all Renate's Locks of Love.
You can store both the regular version of the Locks of Love and the thin version of the Locks of Love in this Storage Bag.
With the ideal length of over 75 cm, the longest Dreadlocks also fit in this Storage Bag.
The Storage Bag is super handy when you are not wearing your Locks of Love. You can easily store your dreads in the Storage Bag and this will keep your Synthetic Dreads dust-free.
Dreadshop Mug
A super nice mug from Dreadshop, so that you can drink a nice cup of tea or coffee while installing or maintaining your Dreads!
The dishwasher safe mug is one of my favorite mugs that I drink from while I work.
Dreadshop linen bag
This bag is ideal for storing your Synthetic Dreads. But of course you can also use it to carry your groceries or to transport your work materials.
Will you be using this bag soon? Then tag us in your photo!