Removing your Synthetic Dreads
When you have worn your Synthetic Dreadlock Extensions for 2-3 months, it is best to take them out. When you wear your Synthetic Dreads longer, you have a chance that your own hair will become matted more, which makes combing out your hair much more difficult and harmful.
You can use a seam ripper when removing your Synthetic Dreads. With this you can easily cut the elastic band or the yarn without damaging your own hair.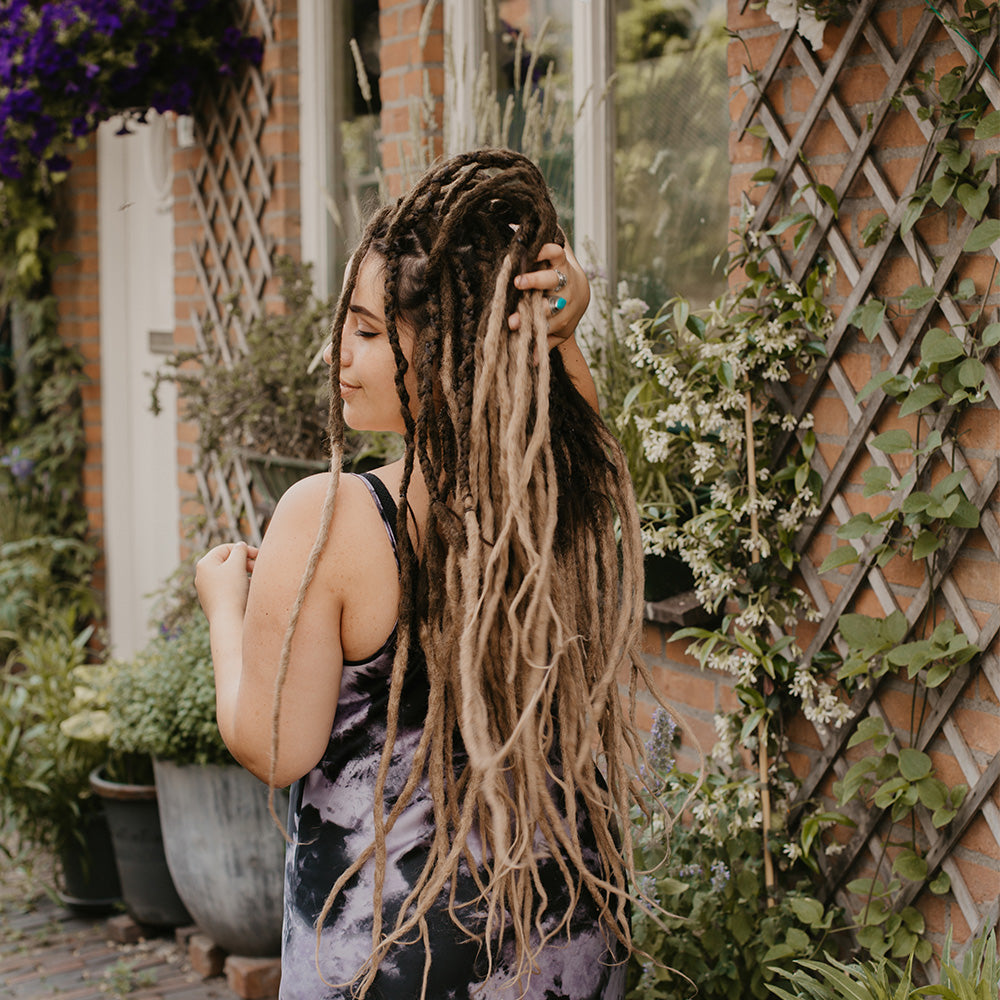 You can reuse Synthetic Dreads
Because the Renate's Locks of Love are of high quality, you can reuse them countless times.
After removing them, you can wash the Synthetic Dreadlocks extensions at 86 ºF / 30 ºC in the washing machine. Put them in a laundry net or a buttoned up pillowcase.
Then you can let the Dreads dry for a while and they are ready to be (or have them) installed again!
It is possible to comb out your Real Dreads!
We know from experience that it is possible to comb out your Real Dreads. You have to be very patient with this, because it's a big job. Using a backcomb comb makes combing them out a bit easier. You run the risk that you will break the tips of the comb when combing out your Dreads. The backcomb comb is so strong that it is impossible to break.
A good hair mask in your hair and a haircut at the hairdresser and you can enjoy your own hair again!