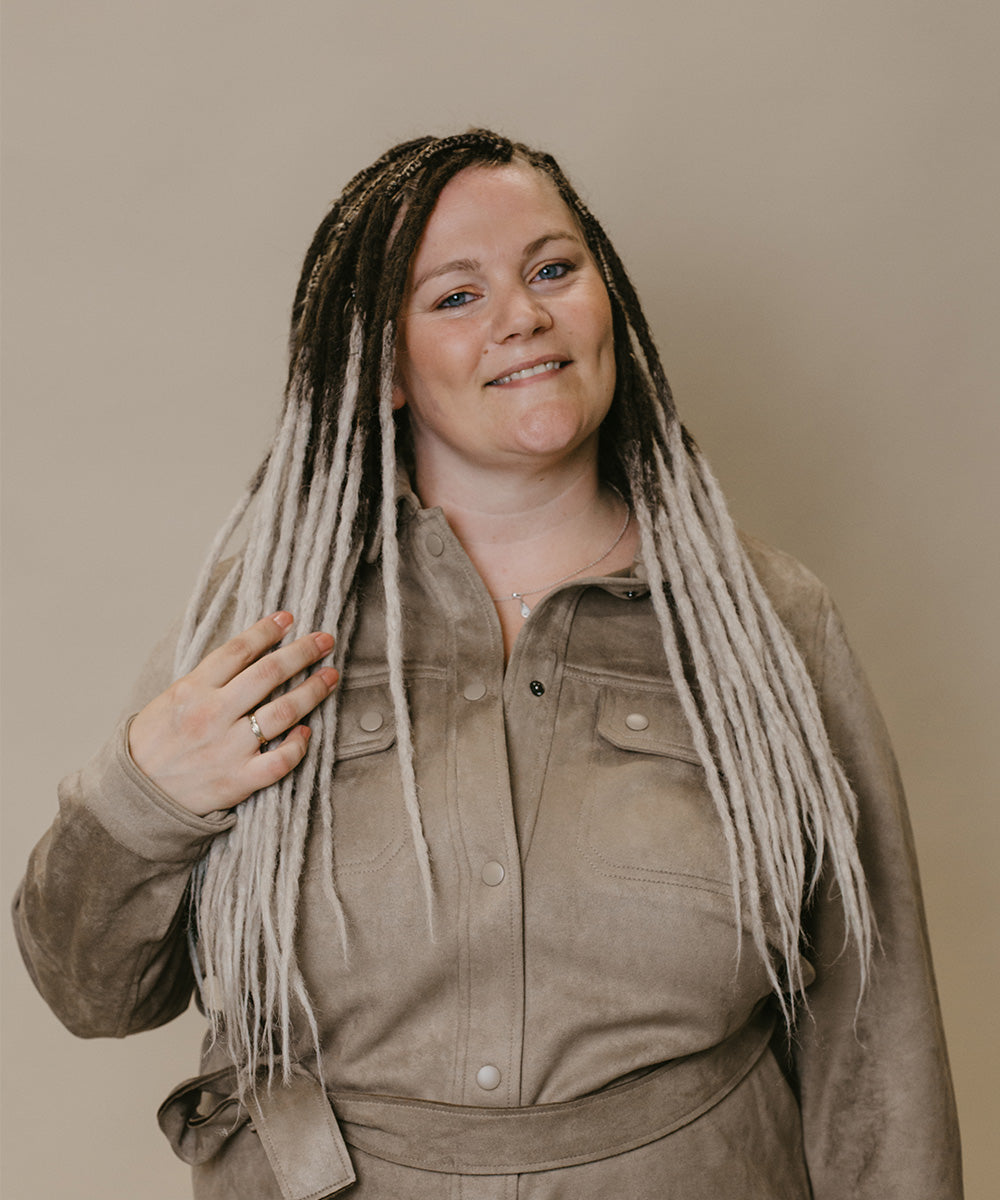 Thin Renate's Locks of Love Synthetic Dreadlock Extensions
Meet these Thin Renate's Locks of Love! High quality Synthetic Thin Dreads!
The Thin Renate's Locks of Love is a Dreadlock made of high quality Synthetic Hair, which does not contain a chemical coating.
The method with which the Dreadlock is made ensures that these Dreads last for years.
The colors used are unique in their kind and all composed by me. These Thin Locks of Love have loose ends, which gives them a natural look. The Dreads are lightweight, which makes wearing them extra comfortable.And because I want to contribute to a better environment, Renate's Locks of Love are delivered to you without plastic packaging.
Thin Dreadlock extensions
Thinner Hair?
These Thin Dreadlocks are very suitable for thin or fine hair.Our advice is to use two bundles of Single Ended Dreads and two bundles of Double Ended Dreads for a full head with these Renate's Locks of Love. A combination of both types of Dreadlocks gives the best volume.
Long Dreadlocks
Would you like short dreads or very long Dreadlocks? We have different lengths in our assortment. New in our range is the length of 28 inch / 70 cm, also known as Bum Length. This is really a nice addition that has received a lot of positive reactions on those long Dreadlocks.