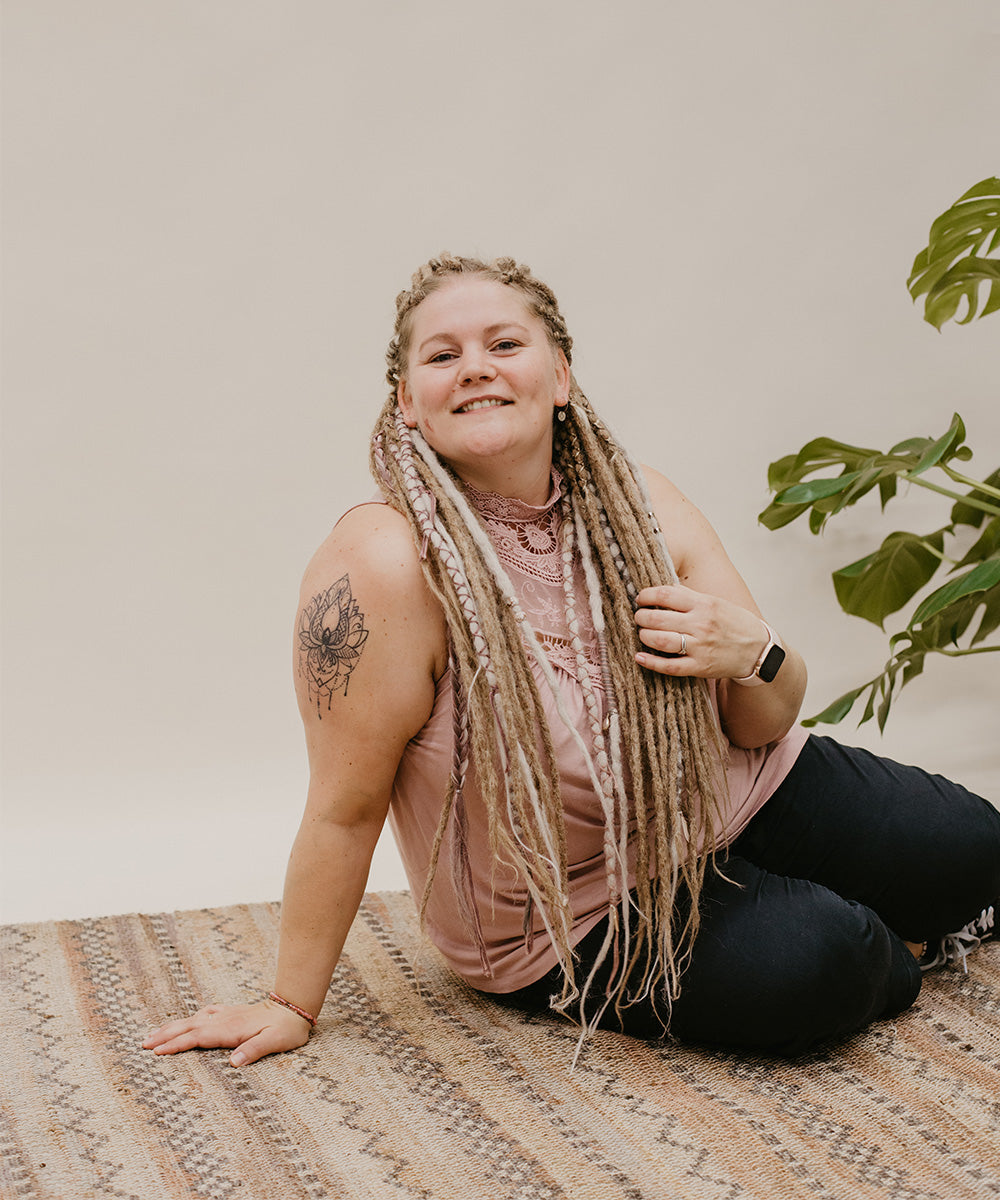 An Accent Set is a perfect addition to your Dreadlocks!
You can pimp your Dreads yourself, but it is much more fun and easier if we do this for you! No hassle with looking for the right strings or beads. You don't have to search the internet for the perfect materials for your Dreadlocks. Dreadshop.com offers Accent Sets of beautiful materials and you will find a variety of Accent Sets here.
With a simple click on the button you order a beautiful Accent Set!
These Accent Sets are Limited Editions
Variety in your Dreadlook is super cool of course! An Accent set is a perfect addition to your Dreads. With the beautiful decorations in these Accent Sets you give your Dreads a completely different look.
Synthetic Dreads are worn temporarily, you can wear these Dreads for about 2-3 months. To meet the wishes of our customers as much as possible, we regularly add new Accent Sets to the range. All our Accent Sets are therefore Limited Editions.
Partial Dreads with an Accent Set
With Partial Dreadlocks you still have one part of your hair loose and one part of your head are dreads, this is often at the top of your head. The Partial Dreads are usually located in the neck and / or on the back of the head.
It is very important to use straight lines when installing Partial Dreadlocks. The sectioning of your Dreads must be in straight lines.
The straight lines are important for separating your hair and your Dreadlocks. Straight lines make it easier to wash and comb or brush your loose hair. You know exactly up to where you can use the comb or brush.