Dollylocks products for your Dreadlocks
Dollylocks Organic Products is one of the best selling product lines specially developed for Dreadlocks. Dollylocks is a recognized, organic and residue-free American brand. Each product is handmade from sustainable sources, using essential oils, plant extracts and natural antioxidants.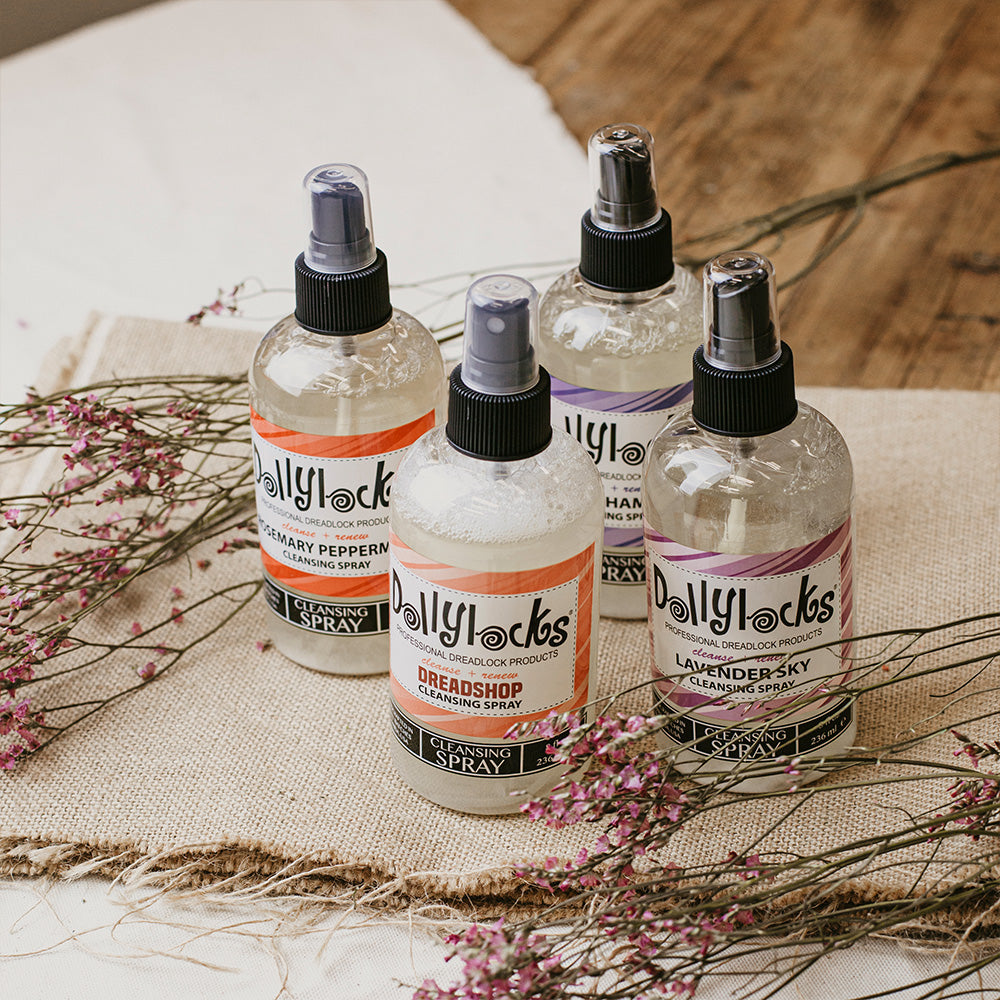 Dreadshop is European distributor of Dollylocks
Renate from Dreadshop and Alin from Dollylocks have been in close contact for years about everything that comes with the proper care of both Real Dreads and Synthetic Dreads.
Dollylocks is located in America and Dreadshop has been the European distributor of Dollylocks for a number of years. For companies within Europe it is possible to purchase products for wholesale prices at Dreadshop. Contact us for more information.
Dollylocks products are 100%:
ⱱ Vegan
ⱱ Sulfate free
ⱱ Residue free
ⱱ Paraben free
ⱱ Water soluble
Caring for your Dreadlocks
Dollylocks products are known worldwide for their eco-friendly and sustainable reputation, with all 42+ products in both the America and Europe
Extensively tested, certified and approved, which is required for worldwide resale.
Dollylocks products are specially designed for every hair type and all hair texture, always with healthy Dreadlocks in mind!