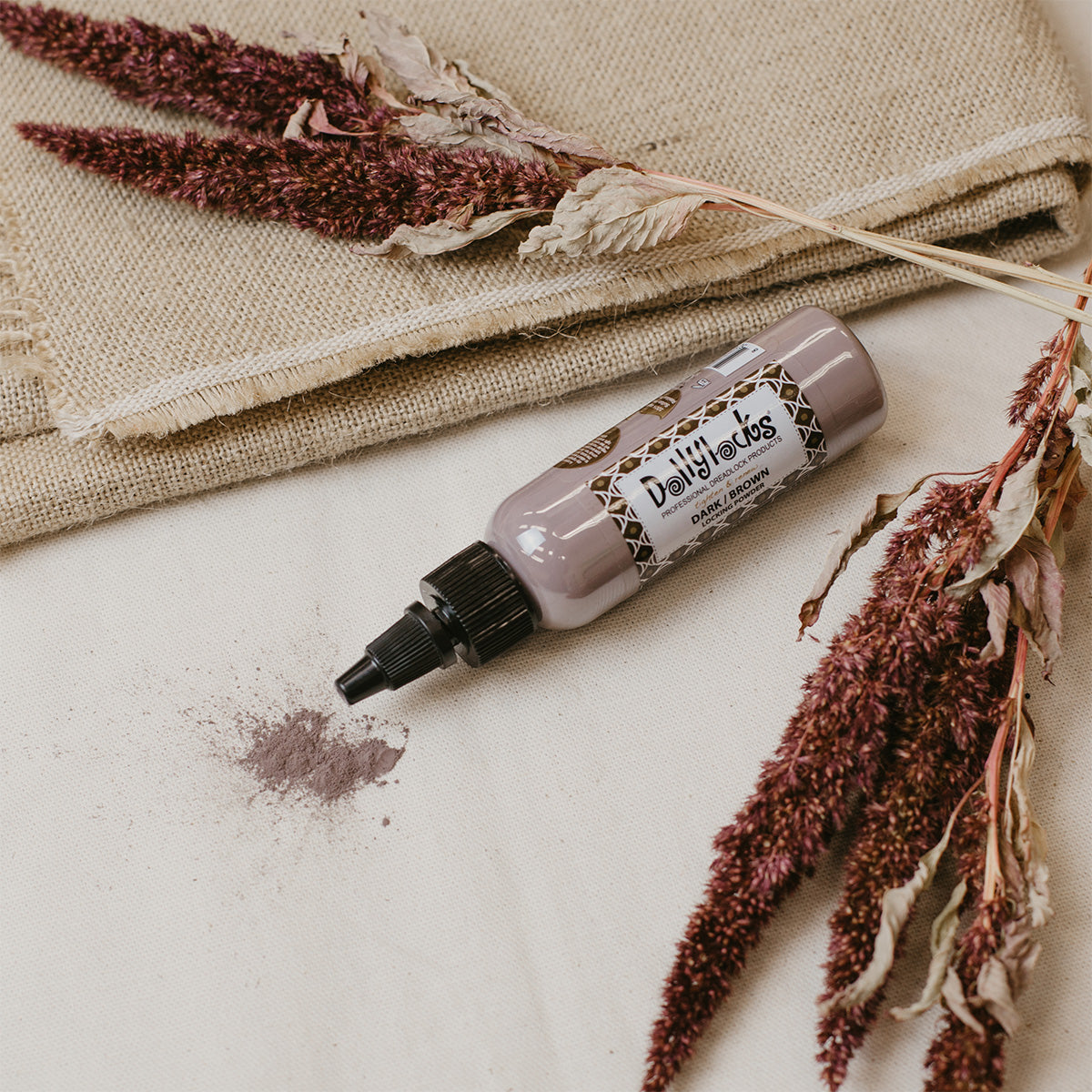 Tighten your Dreads
Do you want to tighten your Dreadlocks? Then a good Locking product is suitable for your Dreadlocks! In our range you will find various products that can tighten your Dreadlocks. With these Locking products you can easily let the loose hair on your Dreads get tangled in your Dreadlocks.
Our Locking products from brands such as Dollylocks and RAW ROOTs have been specially developed for Real Dreads. Because these products contain natural ingredients, the products take extra care of your scalp. A win-win situation!
Dreadlocks palm rolling
When your Dreadlocks have just been installed, it is very important to palm-roll your dreadlocks every day for about two months. After these two months you palm roll your dreadlocks about twice a week. With this palm roll you ensure that your dreads get the right round shape and you prevent your dreads from becoming flat. In addition, you make your dreadlocks more compact and loose bits of hair will tangle better in your dreadlocks.
You do palm rolls by taking a dread between your hands and rubbing / rolling it back and forth between your hands. Then you move on to the next dread. You repeat this process until you have done all the dreads. You can also use a locking product with this.
Nutrition and care of your Dreads
The Locking / Tightening products contain salts and other ingredients that make your hair dry. Drier hair tangles better and will therefore produce tighter Dreads. It is important that your hair does not get too dry! Dehydrated hair can break and nobody wants that! So make sure that in addition to products that tighten your Dreads, you also use other products for your Dreadlocks like conditioning products such as a Conditioning spray or a nourishing oil. Finding a good balance between these products is important.