Care products for your Synthetic Dreads
Care products for your Synthetic Dreadlock Extensions, you will find them at Dreadshop! The care products at Dreadshop are all tested by us and consist of natural ingredients. Many of these products are available in different scents.
At Dreadshop you can find care products from well-known brands such as Dollylocks and RAW ROOTs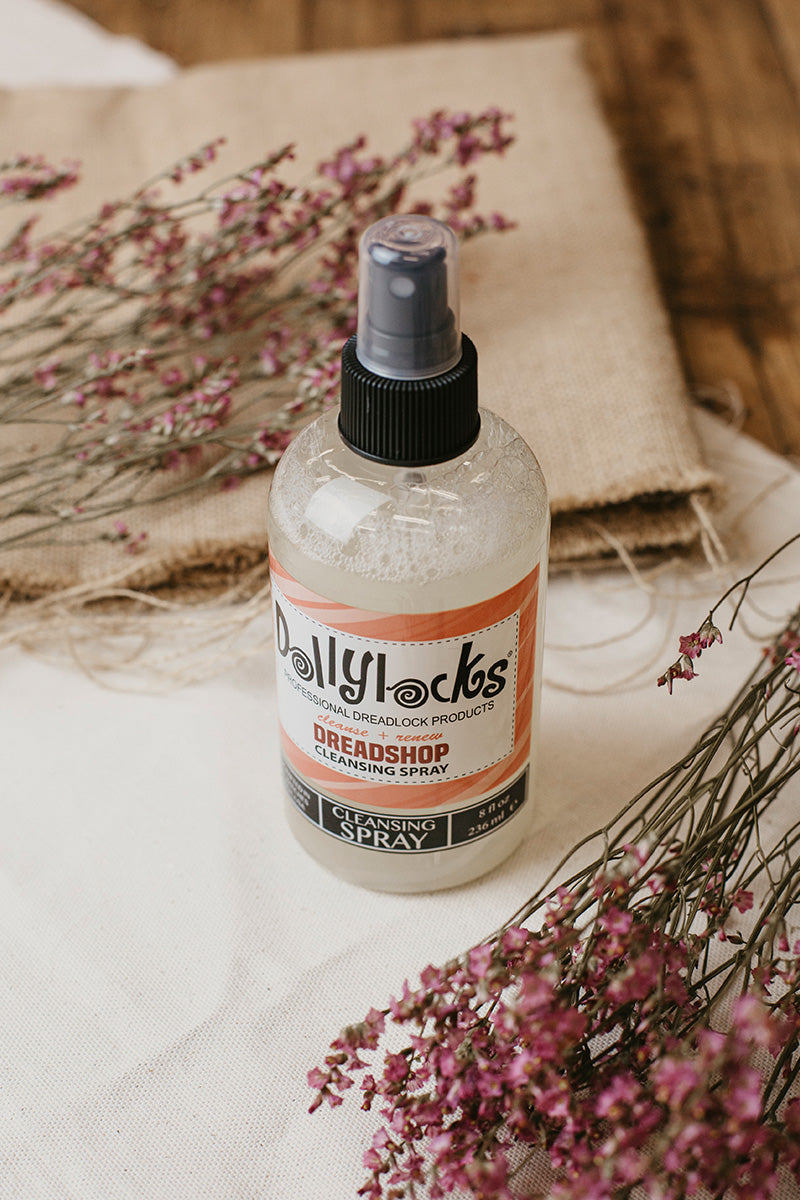 Use a Cleansing Spray to wash your Dreads
Dreadshop has developed the perfect Cleansing Spray for you in collaboration with Dollylocks!
The cleansing spray has been developed for Synthetic Dreads.
Because you can spray the shampoo, you can distribute it easily and well. The advantage of this is that you don't need a lot of shampoo, which makes it less expensive. The spray shampoo is also easy to rinse out and creates less 'frizz' than other shampoos.
The shampoo cleanses and cares for your hair and scalp.
The Cleansing Spray is available in different scents, which you may also know from other Dollylocks products. This gives a nice fresh feeling after washing!
Care products for synthetic dreads
Caring for your Synthetic Dreadlocks
When you wear Synthetic Dreads, taking good care of your scalp is very important. In our range you will find various products that you can use for the care of your Dreadlocks and scalp.

Order the conditioning products in our webshop and take care of your Dreads and scalp with one of our conditioning products!
A special care package for your Synthetic Dreads
With our many years of experience in the field of Synthetic Dreads, we have put together a care package in which you receive all the products needed for the optimal care of your Dreads.
With the click of a button you can easily order all care products for your Dreads. You will receive a delicious Shampoo, a Cleansing Spray, a Refreshening Spray, a Shower Cap XXL and a seam ripper. And when you order the complete package, it is also less expensive!