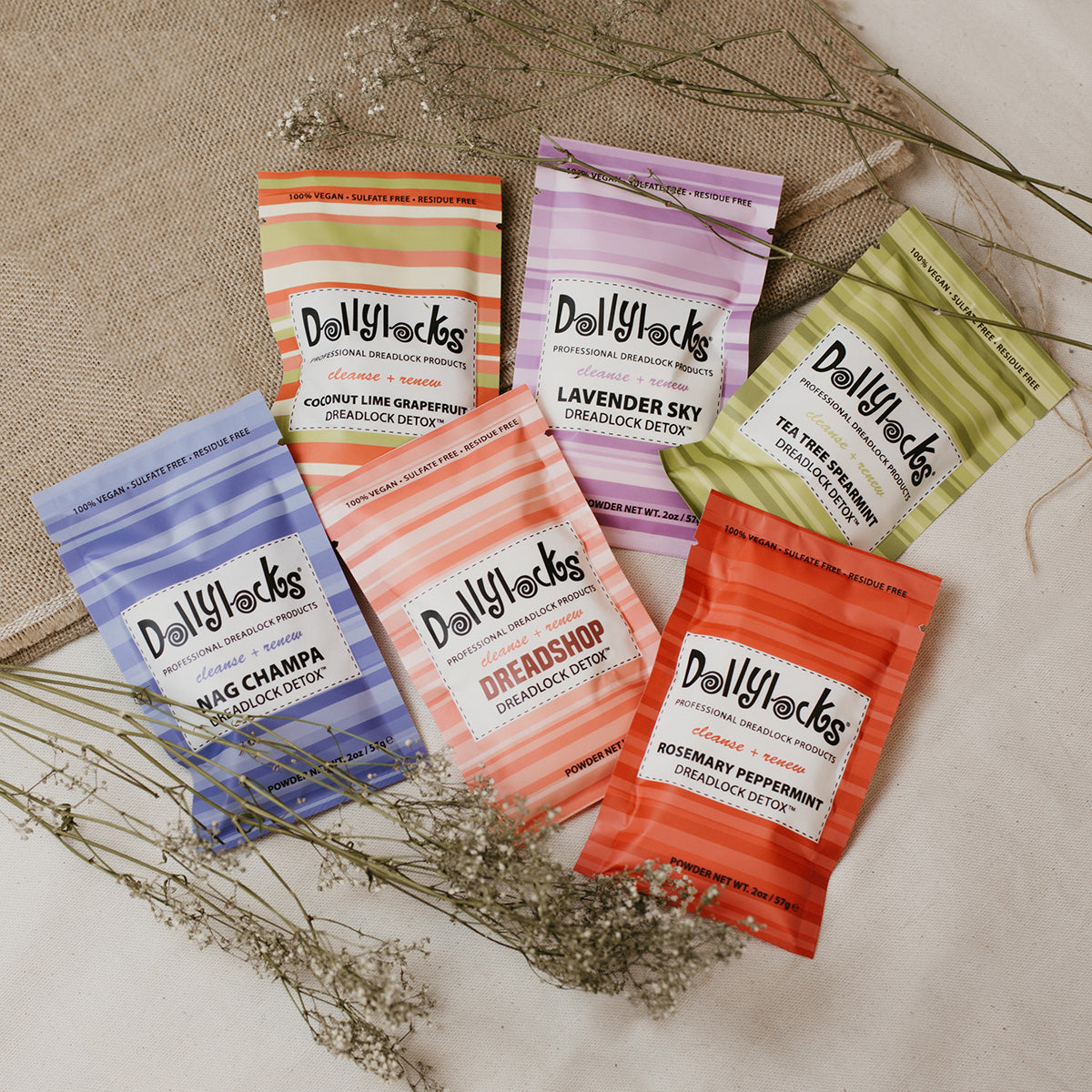 Detoxing Dreads
There are still many things people think about Dreadlocks that are not true, like people think Dreads would be dirty and unkempt. But that is not true! Nowadays there are a lot of natural products on the market with which you can optimally care for and maintain your Dreadlocks.
You can find a lot of freeform Dreads also, they look nice and clean!
You can give Dreads a Detox, with a detox you give your Dreadlocks a deep cleaning.
Dreads happy, you happy, dreads fresh, you fresh!
Optimal care for your Dreads
Over time, dirt, impurities and product residues will build up inside your Dreadlocks. Unfortunately, you will also not prevent this by regularly washing your Real Dreadlocks. It is important to use a shampoo that is suitable for Real Dreads.
A Detox is ideal for a deep cleaning of your Dreadlocks. This will remove all dirt and impurities from your Dreadlocks. A detox is only suitable for adult Dreadlocks.
Repeat a Dreadlock Detox regularly
You can repeat a detox every 4-6 months. A detox is very nice to do before your dreadlocks need to be updated.
There is a lot of information on the internet that you can use to maintain your Dreadlocks. Unfortunately, we see with many of our customers that this is not enough information to optimally maintain Dreads. As a result, the Dreadlocks don't develop as they should. That is why we have bundled our knowledge and experience and developed an online course in which we show you step by step and explain how you can maintain your Dreads.