Care of your Dreadlocks
When you wear Synthetic Dreads, taking good care of your scalp is very important. In our range you will find various products that you can use for the care of your Dreadlocks and scalp.
Our products from different brands are based on natural ingredients, this is perfect for your Dreadlocks and your scalp.
Order the conditioning products in our webshop and take care of your Dreads and scalp with one of our conditioning products!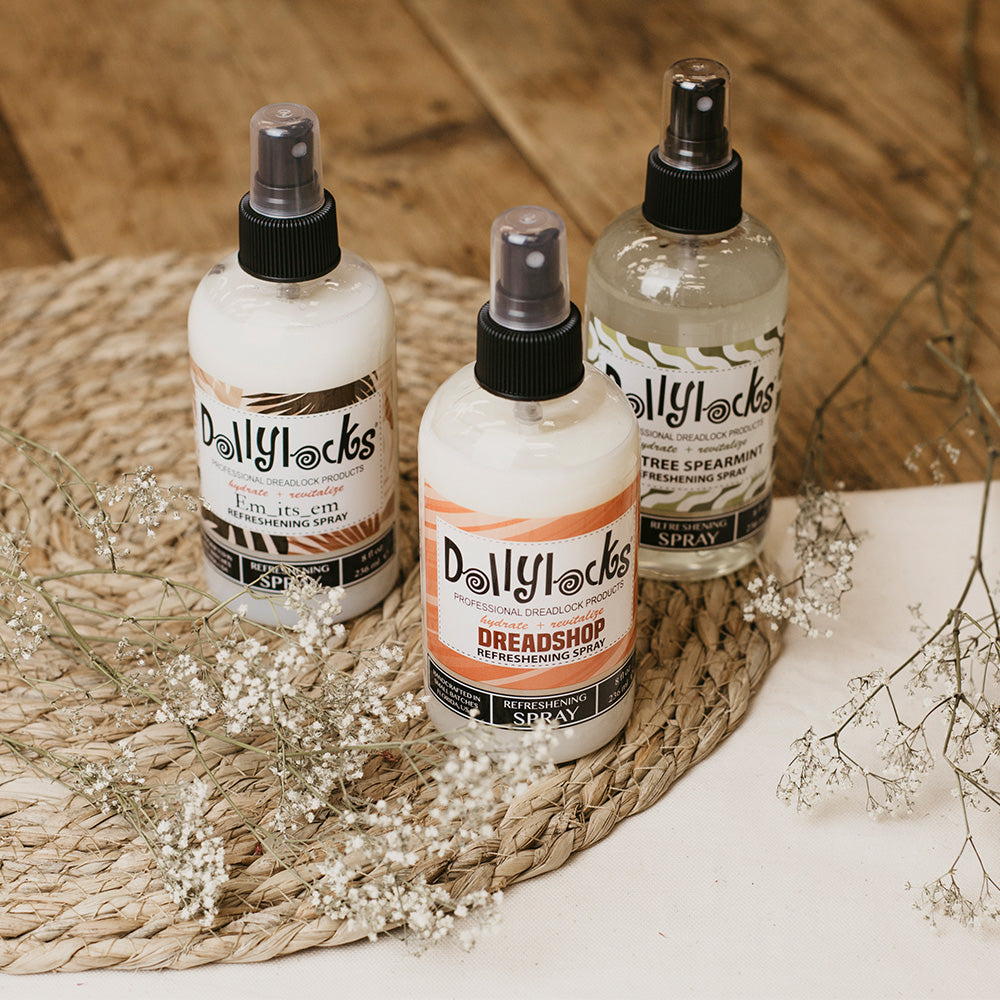 Refreshing your Dreads with a Refreshening Spray
The Refreshening Spray is one of Dollylocks' most popular products and a real must-have for you as a Dread wearer!
To refresh your Synthetic Dreads you can use the Refreshening Spray from Dollylocks. This Refreshening Spray is available in different scents.
Do you suffer from an itchy scalp or dandruff? Then the Refreshening Spray is something you need!
The spray contains pure, vegetable extracts that give your scalp and dreads a fresh feeling.
The Refreshening Spray is super easy to use. Shake the bottle before using it and then spray it on your scalp and/or on your Dreadlocks. You can use the spray on wet and dry Dreadlocks.
Choose one of our care kits
With more than 20 years of experience in Synthetic Dreads, we know exactly what is good for the care of your scalp and your Synthetic Dreads.
We have therefore put together a number of packages with which you can immediately order all products that are necessary for optimal care of your Synthetic Dreadlock Extensions.
Choose your favorite scent(s) and with the click of a button you can order all the products you need for the care of your Synthetic Dreads. These special care kits are also cheaper as well!