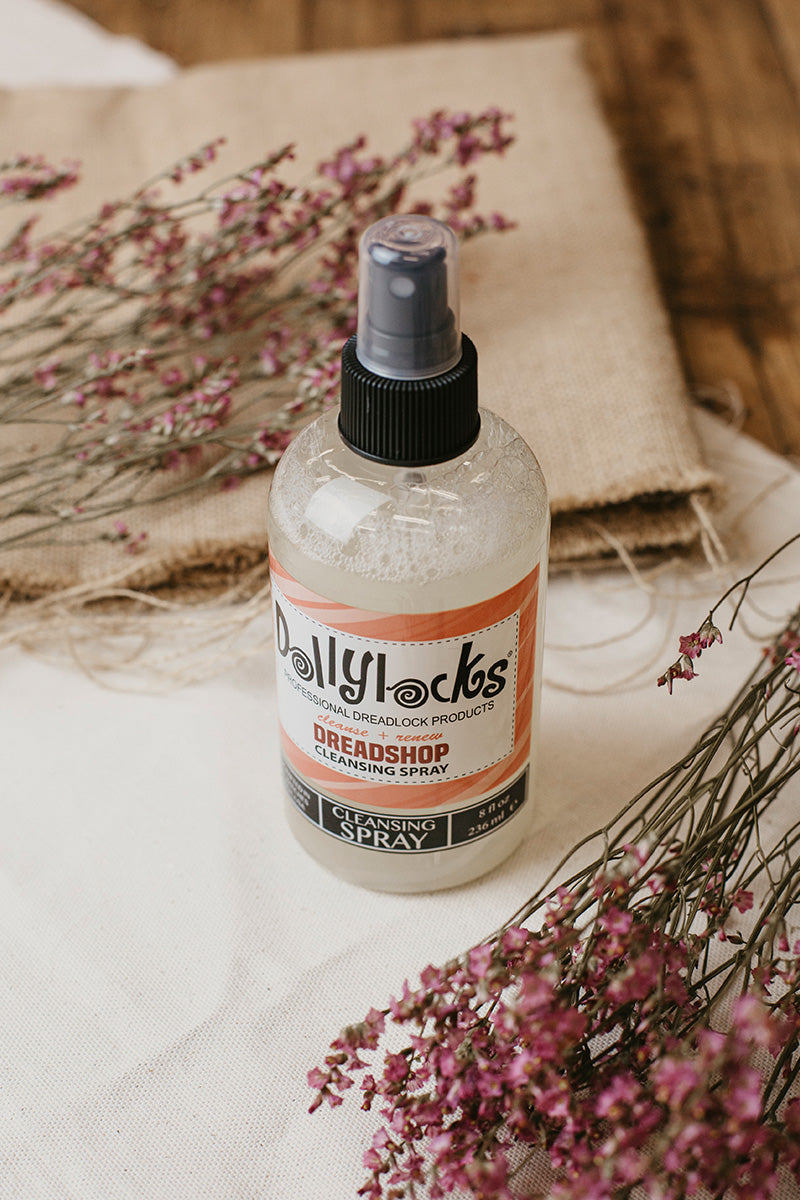 Natural Products for Dreads
Our advice to you is to use a product that is as natural as possible for your Real Dreads. So choose a conditiong spray that mainly or exclusively contains natural ingredients. Non-natural ingredients can cause some irritation if you have a sensitive scalp.
A conditioning spray always contains nourishing oils. Spray this on your Dreads and scalp to prevent your hair from getting greasy. A maximum of once a day is good!
Care of Dreads for dry hair
When you have dry hair, your Dreads can feel a bit brittle. To give your Dreads an extra boost, in addition to using a conditioning spray and a nightcap, you can opt for a somewhat "thicker" product. Think of a pomade or an oil-based product.
To keep your Dreadlocks tight and to reduce the amount of loose hair, you could use a Tightening Spray.
Is your scalp sensitive or irritated? Then use a nourishing oil and the Rescue Tonic from RAW ROOTS which will give you the perfect relief!
Care products for both young Dreads and adult Dreads
Because we have a wide range of care products, there is plenty of choice for your Dreadlocks. Our products have been carefully chosen. For example, we have the right products that you can use when your Dreadlocks have just been set, such as a good shampoo bar and Tightening Gel.
Have you had your Dreads for more than a year? Then give your Dreadlocks a deep cleaning with a Detox Kit.
You can visit our webshop for any type of Dreadlocks.