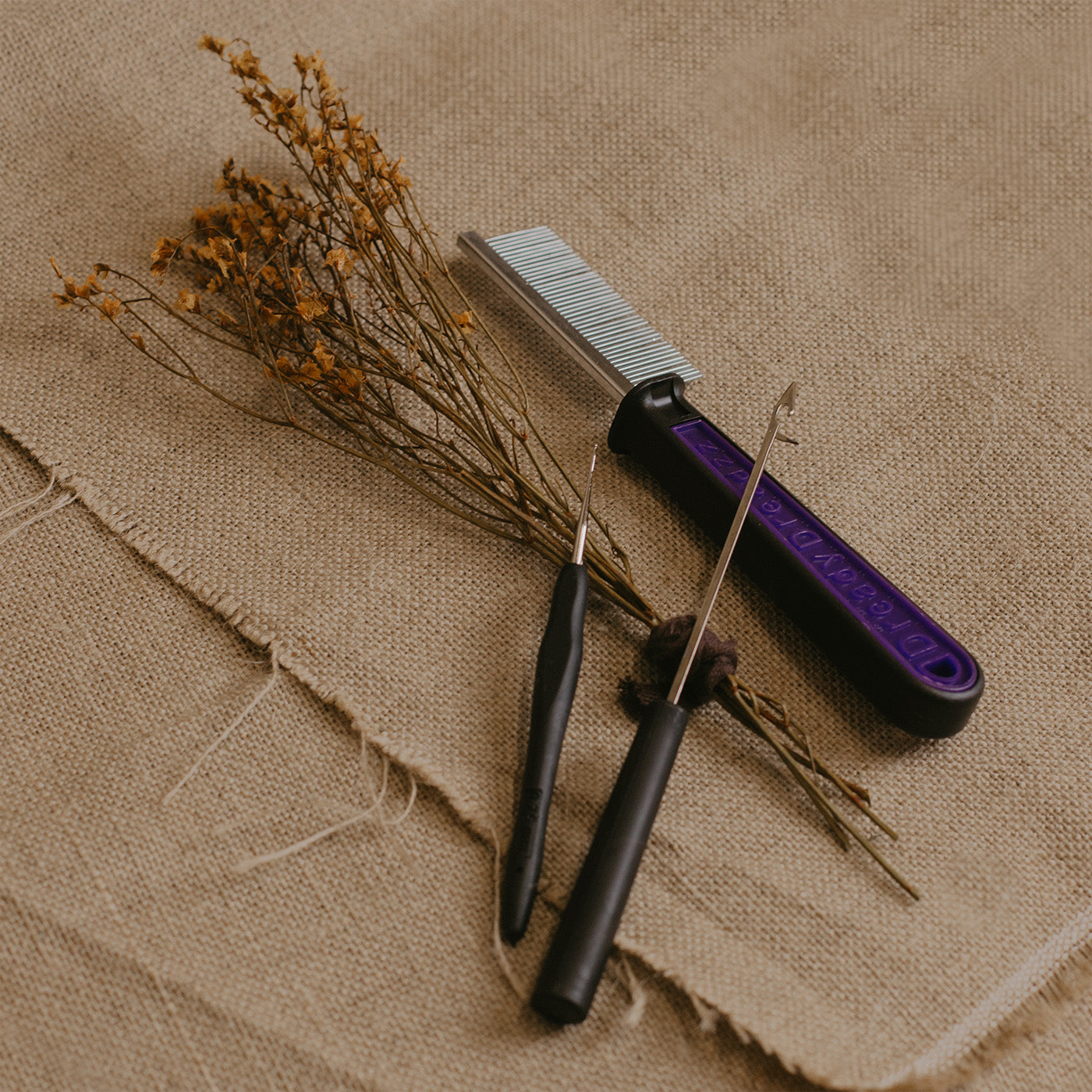 Tools for making and maintaining Dreads
Dreadshop.com has a wide range of Tools that make maintaining your Real Dreads easier. We have various crochet hooks, combs, a good Dread Tool, but you can also find clips or pin tail combs in our range.
We have bundled these tools together in Dreadkits, so that you will immediately receive all the tools with which you can create your Dreads or maintain your Dreads.
Make maintaining your Dreads easier!
With over 20 years of experience in Dreadlocks, I would like to help you! Especially for you I have recorded several courses that can help you.
In my online course for maintaining your Real Dreads. I'll tell you all about loose hair, loops and bumps.
This way you can wear your Dreadlocks looking amazing!
Dread Tools: From crochet hook to comb
Qualitative and functional, that is, when it comes to the dread wearer, what it's mainly about is finding the right tools. With the right Dread Tools you can easily maintain your Dreadlocks and your Dreads will look perfect! Or make your own fake Dreads and braid them in your hair!
You will find all this at Dreadshop, the best products for an affordable quality. What else do you want?